10 Dating Sites For Animal Lovers: Meet Your Purrfect Match
When it comes to finding the perfect match, you want someone who shares your love of animals. Here are some dating sites for animal lovers we recommend.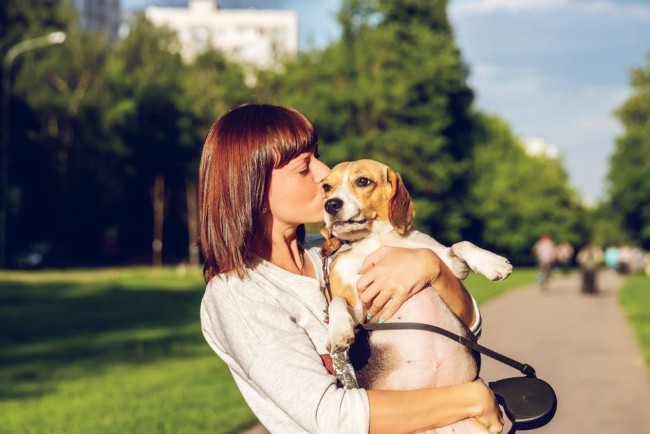 Are you an animal lover looking for a lover?
Someone may have all the best personal qualities. However, if they can't stand pets, it's a big red flag. If you're a pet lover, you know how difficult it is to find a partner who will appreciate your pet as much as you do.
Did you know people find pet owners of the opposite gender more attractive? Having a furry companion around is a sign of a big heart and a deep well of patience.
Read on for a list of 10 dating sites for animal lovers who want to fall in love with other animal lovers.
1. Meet Animal Lovers
The site for MeetAnimalLovers.Com has a simple design that doesn't distract you from its purpose. That purpose is to help you find and meet other animal lovers. The site doesn't focus on dog lovers and includes other pet owners with various pets.
It has features that let you narrow down on singles results. You can look for people in an area, age, or those with specific interests. This way, you connect with people who are into the same interests as you.
2. Date My Pet
Created back in 2004, DateMyPet.Com is already at the top of the pet owners' dating website lists. Its long presence has already helped millions of single pet owners in various parts of the world. It's available in the US, the UK, Australia, Canada, Ireland, New Zealand, and South Africa.
It's one of the leading dating sites for animal lovers who want to meet other animal lovers. The founder of the network noticed how many people walked up to talk to him whenever he walked his dog. He thought of sparking the same conversations online and so he created the site.
3. Dog Gone Singles
Are you a single dog lover interested in meeting single dog lovers? Sign up in DoggoneSingles.Com and meet thousands of other members. The site is available worldwide which opens your horizons beyond your typical locale.
It's also a great site that listens to the user's feedback. Among the many dating sites for dog lovers, this one will adapt to the users' needs to give them the best experience. It's also a small part of the TangoWire dating network, which is larger and more crowded.
The network runs over 4,000 dating websites. Signing up for DoggoneSingles.Com is like signing up for all these other networks. If you didn't sign up on DoggoneSingles.Com, as a dog lover, your profile will show up at the site.
4. Must Love Pets
If your concern is safety and reliability, head over to MustLovePets.Com. Like our previous entry, it's also a part of a much larger network, U-DRIVE DATING Network. MustLovePets.Com ensures your safety by pre-screening and qualifying profiles.
Everyone with every kind of pet is welcome. You don't even need a pet to qualify and get in. You only need to love them.
5. Hot Diggiddy
They say, a dog is man's best friend, so why not let your best friend lead you to love?
HotDiggiddy.Com is more than a dating site for dog lovers like you. It's also a site where you can meet dog owners who want playdates for their dogs.
HotDiggiddy.Com also has a mobile app for those who want to stay social on-the-go. It's also available on social media sites like Facebook, Twitter, and Instagram. It also has a YouTube and Pinterest account for those who want to view the dating site from other angles.
6. Love Me Love My Pets
As we said earlier, it's difficult to work out a relationship with someone who doesn't like pets. To many pet lovers, it makes or breaks a potential relationship. After all, how can you love someone who makes you choose between them and your beloved pet?
LoveMeLoveMyPets.Com helps you find a person who won't have to choose like that. Like other dating sites for animal lovers, LoveMeLoveMyPets.Com is available for free. It also offers support and personal help when you need it.
7. Animal People Personals
If you've had a terrible experience with online dating, it's natural to be hesitant the next time you try it again. If you want to stay anonymous, you can be on AnimalPeople.Com. The site only needs your gender, the gender you're interested in, your age preferences, and your postal code.
After that, you can meet dog lovers and create strong connections with someone. Now, Animal People Personals has an increased user base. This is because it partnered with the dating site Match for improved user experience.
8. Fetch a Date
If you love playing fetch with your dogs, you might enjoy FetchADate.Com. It brings together animal lovers and creates a fun and safe community. It has over 50,000 members in almost every state and likely overseas.
The site also features the book Leashes and Lovers: What Your Dog Can Teach You About Love, Life, and Happiness. The book discusses how you can adapt your pooch's fun side and use it on the dating scene. The site also has a blog and mobile app and is available on Twitter.
9. Meet Cat Lovers
The internet loves cats but it seems cats bring down your attraction rating when it comes to dating. Women are especially seen as unattractive if they have pet cats. However, not everyone has that opinion.
MeetCatLovers.Com lets you check out potential partners who love having cats around. Other than it's free, it's a part of a network of dating sites as well. Like your cat, it also has great versatility and offers an interesting turn on your dating life.
10. Dig
DigDates.Com is the dog lover dating site-slash-paradise. The founders Casey and Leigh Isaacson created the site for dog lovers who don't meet many potential partners who are also dog lovers. Download the app for a quick and easy way to keep track of your social on Dig.
It's also a great place to do some good while you're looking for someone good for you. Dig is joining Pledge 1%. It's a global movement where companies pledge 1% of their profits to causes of their choice.
Try These Dating Sites For Animal Lovers
Pets are vital to a pet lover's life. When you settle down, your pets may even play a major role in your child's early life. Thus, you want to find a partner who will show your pet the same love and care that you have for it.
We hope this list of 10 dating sites for animal lovers helped you get started in the right direction. If you enjoyed reading this article, get ready to see more. We still have other posts with content like this and more.