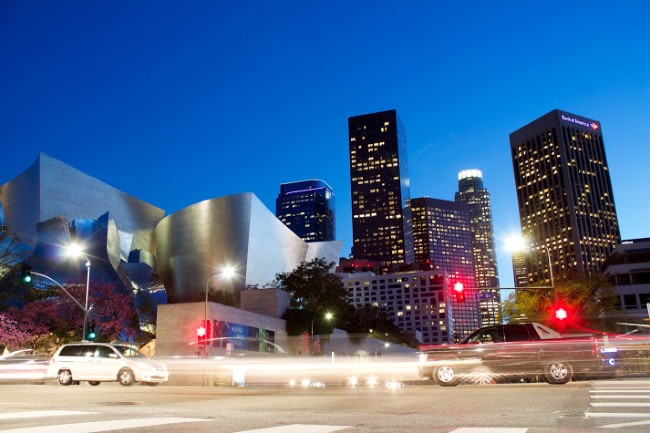 5 Things You Should Know Before Visiting LA
The city of Los Angeles is on a lot of people's bucket lists to visit. With the surf, sun, and sand, there is very little not to love about the City of Angels. There is so much to do, from shopping to seeing all-star comedy shows to eating and drinking with friends and family. However, as with all cities, there is a certain amount of caution you should take and some things you should know and research before you embark on your city vacation. If you are looking to cash in some paid time off to take a much-deserved city vacation in Los Angeles, here are five things to know before you visit.
1. Everyone Drives in LA
If you are visiting Los Angeles, you are going to want to rent a car or depend on costly taxis to get you from place to place. Everyone drives in LA, and the city is huge and sprawling, so a set of wheels is almost essential. The public transit in LA is not so reliable, so you will have to brave the traffic if you want to see and do everything. Make sure you pack your patience because traffic LA is known for being a huge drag.
2. There are Beautiful Apartments and Bungalows to Rent, But Be Careful
There are so many beautiful homes and apartments in LA. The good news is, some of them are available to rent either through Airbnb or another platform. Make sure you always exercise caution when dealing with a stranger through an app, though, as people do not always represent themselves truthfully online. Consider looking up your future host on Go Look Up to find out more about any arrests they have had or alternate names they may have used. It is important to know as much as you can about your host so that you have peace of mind.
3. Prepare for the Weather
The weather is one of the biggest draws to southern California. However, sometimes the weather can be a drawback if you do not plan accordingly. Make sure you pack ample sunscreen to avoid sun damage or burns and bring along enough summer-appropriate apparel so that you will not get sweaty or uncomfortable throughout your stay. And, of course, make sure you bring a cute swimsuit if you plan to hit the beach at all.
4. The Bar Scene is Amazing, But Don't Get Carried Away
A big draw for many when they visit a new and happening city is the bar scene. Los Angeles has a great one, with dozens of bars staffed by celebrity mixologists with fun and tasty drinks to try. Consider Big Bar for a taste of whimsy with your shot of gin. However, if you or someone in your vacay crew has trouble with alcohol or substance abuse, it may be time to seek help. Look for alcohol rehab in Los Angeles if you find yourself getting carried away or relapsing into old habits. You can find CAST Centers at 630 N Doheny Dr. West Hollywood, CA 90069 Phone: (323) 457-8208.
5. Get Ready for Some Crowds
Like many popular cities, Los Angeles has a few areas where you should be ready for crowds. Hollywood Boulevard is wildly popular and full of tourists, performers, and folks looking for you to buy their mix CDs. The Hollywood sign is another spot where you should expect to contend with crowds. Keep your head up and an open mind and you will still have a wonderful time in the city.
Los Angeles is a beautiful and relaxing city to visit and has a lot of cultural attractions. However, if you want to make the most out of your vacation in the City of Angels, make sure you plan and read about all of the precautions you should take to stay safe and enjoy yourself.