4 Ways To Get Fit In The New Year
One of the most common new year resolutions is to get fitter, work on yourself or to improve your diet. Getting fitter, is something that anybody can do, no matter their ability. In fact there are many different ways to get fitter depending on your interests. Below are four different ways to get fit in the new year.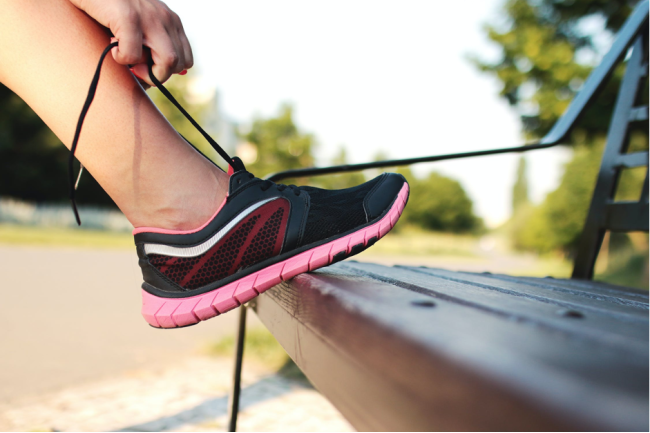 Try A Tough Mudder
Running is great for your heart, but also good for losing weight as well as your mental health. Why not combine running with a Tough Mudder obstacle course? The best thing about this is that you can do it at any level and it is great motivation to get training! If you don't have any experience in running, take it slow and gradually build up. You could always try and take on a couch to 5k, and then if you enjoy it, work your way up to running a half marathon which is how far a Tough Mudder is (just with obstacles in between!) You will want to also try and get your strength up as some obstacles include monkey bars and rope swinging which can be tough!
Take Up Spinning
If you don't like the idea of running, then spinning may be a good option for you. Spinning requires less impact on the body but is still great for your cardiovascular system amongst other things. If you are new to spinning, then why not purchase a cheap spinning bike and see if you enjoy it, if you do then you could invest in a better one. In a time when the gyms are constantly opening and closing again with lockdown, it could be a good way to ensure you stay fit at home.
Don't Be Afraid To Life Weights
If you want to get stronger and change the way you look, then weightlifting could be for you. Most gyms have a new year special deal that you can use to sign up to your local gym, if not you could buy the equipment but this can add up and be expensive. If you decide to sign up to a gym, then make sure you use a fitness app to track your progress and improve. No matter your age, gender or ability, weightlifting is for everyone. Plus, it's great for a body transformation if you are trying to make a difference.
Take Up A Sport You Haven't Thought Of Before.
From bouldering to lacrosse, there are so many sports out there that don't fit the usual sporting stereotypes. There is literally a sport for everyone. No matter your interests, why not join a local club and see if you enjoy playing for the team of your chosen sport. If you don't enjoy it, then try a different sport until you find one you like. Most clubs have different nights for different abilities so don't be nervous about trying it out. You could always bring a friend with you and do it with them. If not, a sports club is a great way to meet new people and make friends.
Is there something you are looking to try out? What sports have you taken up in the past? Let me know in the comment box below, I would love to hear from you.