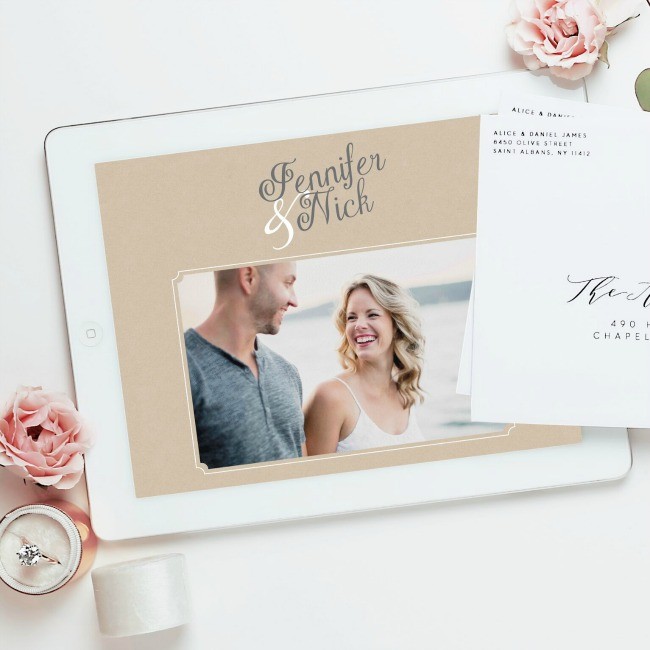 Enjoy Truly Custom Wedding Invitations Made Beautifully & Easily With Basic Invite @basicinvite
Enjoy Truly Custom Wedding Invitations Made Beautifully & Easily With Basic Invite @basicinvite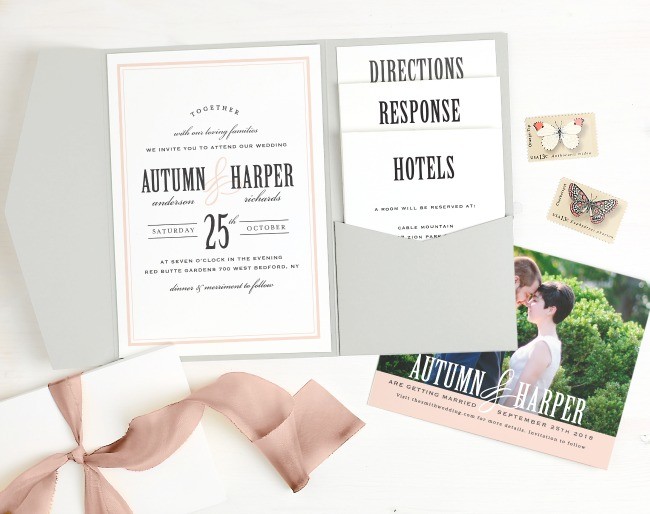 Deliciously Savvy received product and/or compensation in exchange for an honest and unbiased review and all opinions are 100% my own. Thanks for stopping by and enjoy!
When you're planning a wedding there is a lot to prepare and even more things to organize. You have to find a venue, look for a dress, use Announce It! to provide you with some personal wedding favors, and making wedding invites. Wedding invites aren't something that you can just quickly skim over either. You want them to look professional and personal. That is why I am so excited to share Basic Invite with everyone that I know as they provide the best wedding invitations online that are truly customizable and that will fit anyone and everyone's style and individuality. Basic Invite is a modern approach to creating one-of-a-kind customized invitations as it allows customers to play around with an almost unlimited color selection all while providing instant previews online so that you can change it up and play around until you find the perfect fit for your wedding invitation needs.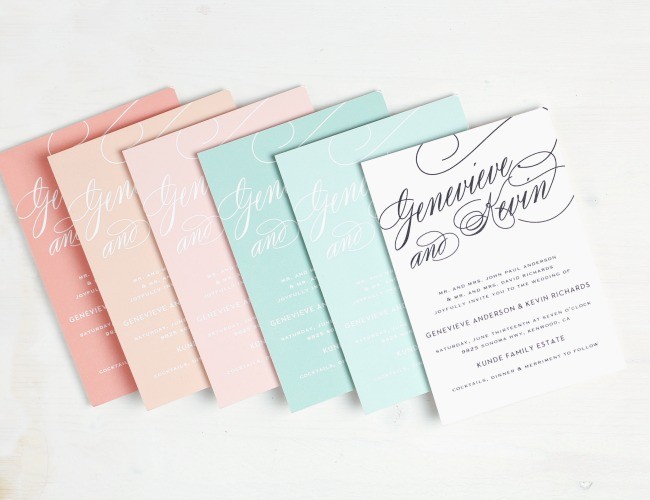 With Basic Invite you select a design and alternate and change the colors of each element used in your design to over 180 different color options which is seriously fabulous! You can make sure that the card that you choose is exactly as you want it…. down to the tiniest of details which for me truly sets Basic Invite apart from any other online stationary companies.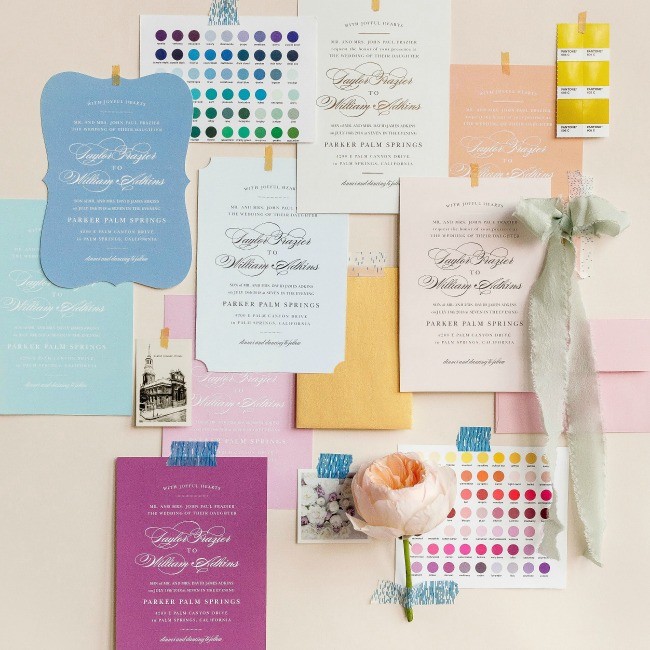 Another thing that I am loving about Basic Invite are their custom samples. They are one of the few custom wedding websites that allows their customers to order a printed sample of their custom invite so that they are able to see how it looks after printing as well as the quality of the paper before they decide to place their final order.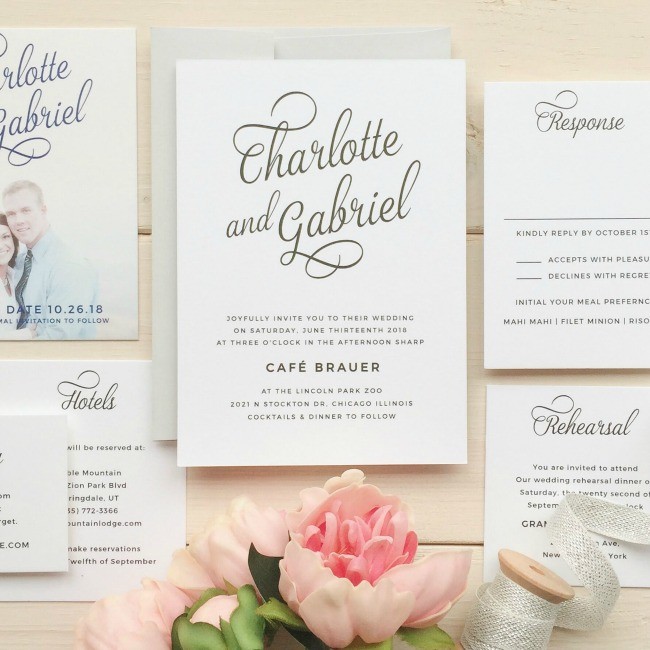 Basic invites also provides its customers with 40 different colors of envelopes as they want to be just as colorful with their envelopes as they are with their invitations. I also love that all of their envelopes are peel and seal so that the envelopes can be sealed quickly and securely.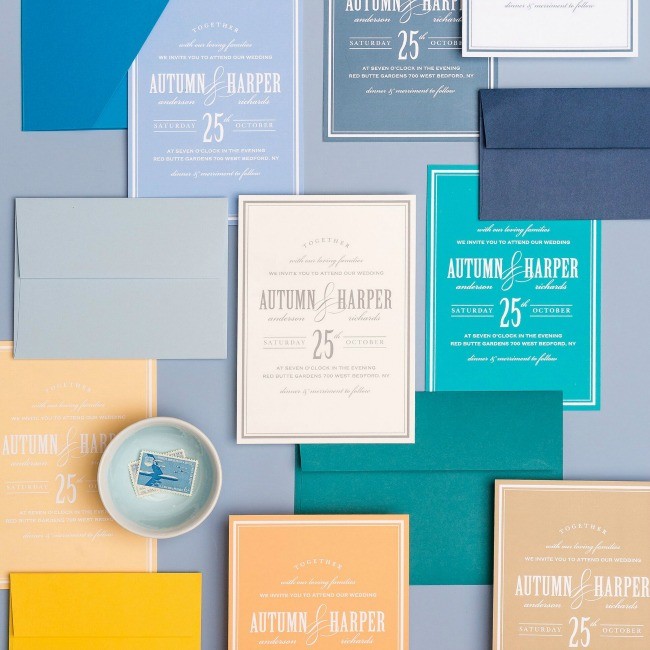 With over 1000 Wedding Invitation Sets, each of Basic Invites wedding invitations are part of a set which is awesome. This allows you to find  everything from save the dates to wedding invites and enclosure cards, wedding menus, wedding programs and even matching thank you cards which I love. Everything coordinates beautifully and is guaranteed to be a one of a kind collection as you create everything custom to suite your tastes and style.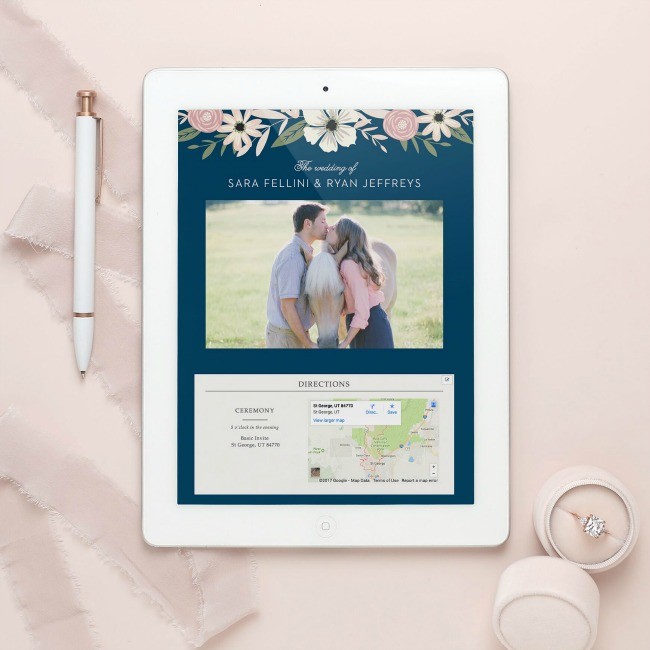 The thing I am loving most about Basic Invite, besides the fact that they are seriously awesome, is their free wedding websites. Basic Invite's all-new wedding websites are completely customizable just like their wedding invitations! These wedding websites are perfect for the technology world that we live in today as they are mobile friendly and really easy to use. You simply upload all of your wedding details along with images and a map with directions. This is super convenient for your guests and you can choose from 180 custom colors and even choose a design to match your wedding invitation suite which is so cool!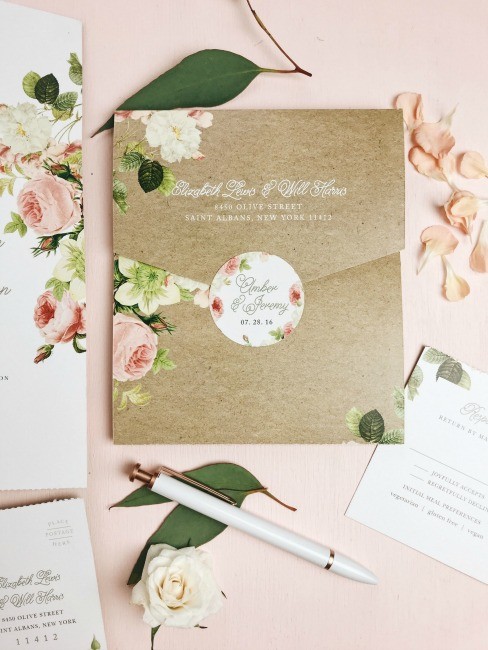 Basic Invite also has a new Seal & Send Wedding Invitation that is an all-in-one wedding invitation that includes a tear-off RSVP postcard which is super convenient for your recipients. The Seal & Send line is Basic Invite's newest collection and there are currently 30 designs to choose from, including their ever-popular foil options and they are all customizable so that you can make them as unique as you are. What makes the Seal & Send line extra special is that the guest's addresses are printed on the front of each invite which means no envelope is necessary. Adding the addresses is super easy too as you simply share a link, collect your guests addresses, and then simply upload them into your design. Once your order is received, you simply add the appropriate postage, fold the invites and secure them with a sticker! Brides everywhere are loving this as it is simple, easy and super trendy.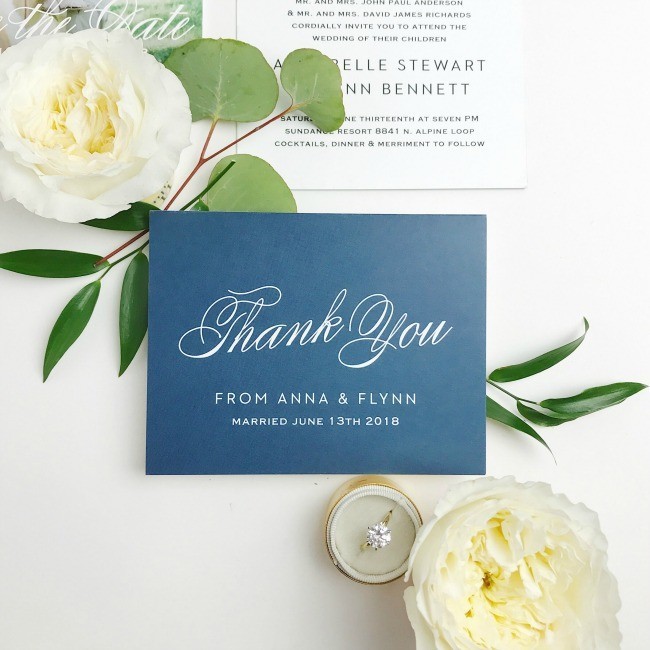 Basic Invite does not stop there as they offer….
1)Keepsake Guest Books that are personalized to your liking.
2)Wedding Coasters in which you can choose from over 90 professionally designed looks to create the perfect wedding coasters personalized favors for your guests.
3) Free Address Collection Service that allows you to request your recipients addresses with just 3 simple steps… share a link,  collect addresses and get free envelope printing.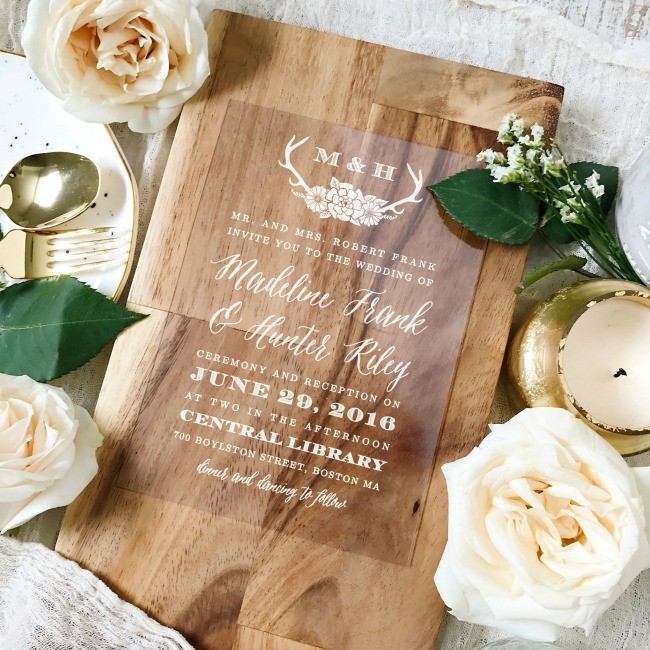 Basic Invite also just rolled out their new clear collection which is everything…. as well as their seal & send invitations, added rose gold to their foil line and introduced foil place cards as well as clear business cards!
So what do you think of Basic Invite and their line of stationary for wedding invitations? Do you know someone that is getting married and that is trying to find the perfect wedding invite and more? Have them check out Basic Invite as they truly are your one stop shop for all things wedding, graduation, baby and more! Check them out online and visit them on social media.


WEBSITE ~ FACEBOOK ~ TWITTER ~ PINTEREST ~ INSTAGRAM

As Always, Thank You For Visiting Deliciously Savvy Today & Leave Some Comment Love And/Or Enter A Giveaway While You Are Here. I Always Love Hearing From You!