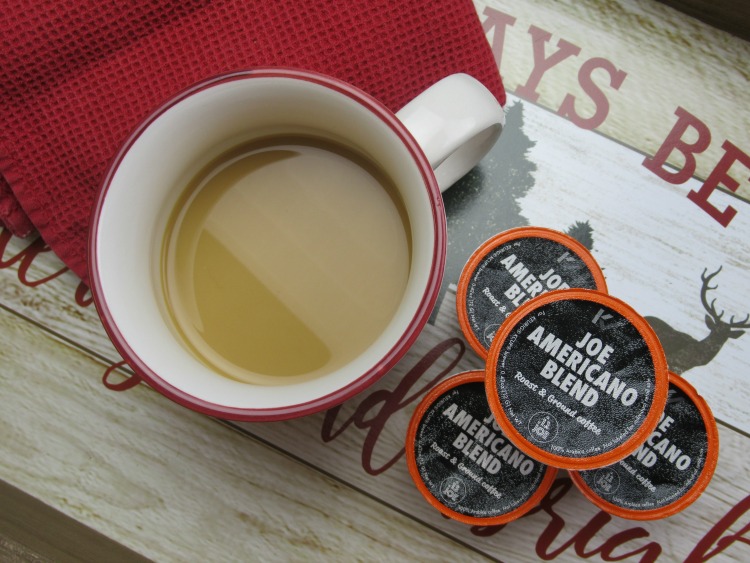 Take Advantage Of Huge Savings & Begin Enjoying Delicious Cups Of Café Joe Coffee! @cafejoeusa
Take Advantage Of Huge Savings & Begin Enjoying Delicious Cups Of Café Joe Coffee! @cafejoeusa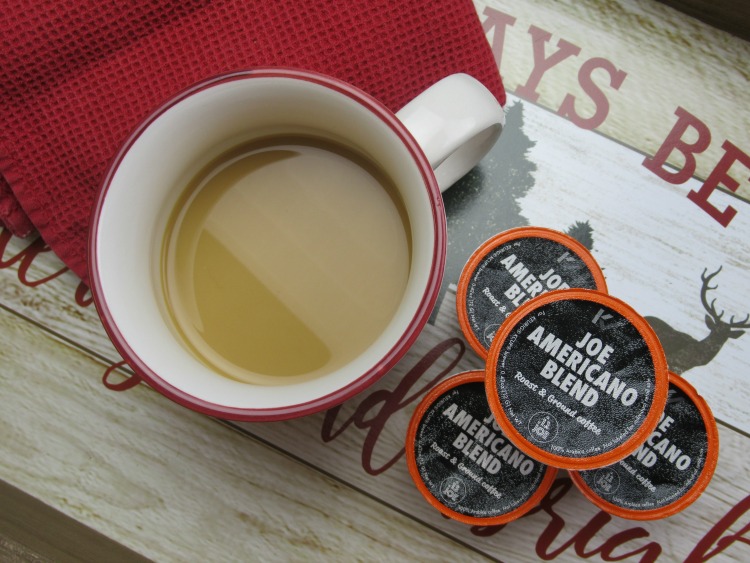 Deliciously Savvy received product in exchange for an honest and unbiased review and all opinions are 100% my own. Regardless, I only review products that I am truly interested in for myself and my family and of course for sharing those reviews with my savvy readers. Thanks for stopping by and enjoy!
It is no secret to anyone that knows me that I love a delicious cup of coffee and always enjoy a cup or two every morning as it is the perfect way for me to kickstart my day. Recently I had the chance to try Café Joe and I was blown away with how delicious my cup of coffee was. Café Joe provides delicious coffee that is roasted to perfection to provide a full bodied flavor… even in the Decaf Blend which is my husbands go to. We are both hooked and will definitely be keeping Café Joe on hand for our coffee needs and I cannot wait to share this delicious coffee with my family when they all come over for the holidays! We always have coffee with dessert and I will be brewing the many varieties of Café Joe coffee with them all so they can see what a delicious cup Café Joe provides.
Check Out My Favorite Café Joe's K-Cup Varieties & Learn How To Save 25% Off Of Your Order!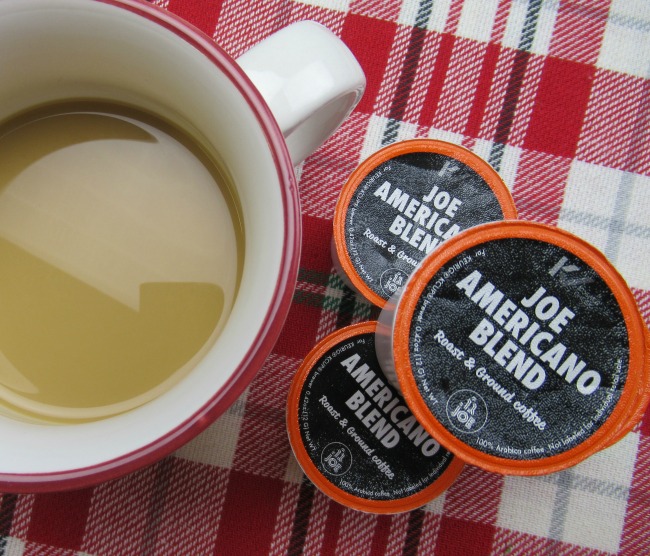 The Café Joe ~ Joe Americano blend is one of my favorites as it has a nice kick for a medium roast which was quite surprising. I usually look for a Dark Roast as they have that strong kick to get you started but the Café Joe ~ Joe Americano provides that kick even though it is a medium roast which is just awesome for me. I love that they sell their K-Cups in a 24 count box as it provides lots of delicious cups to enjoy.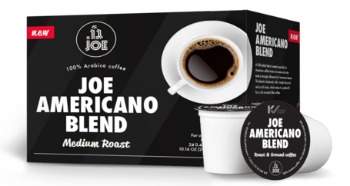 Joe Americano Medium-Roast Espresso Blend Description:
A full-bodied, medium-roast Keurig coffee blend created specifically for American coffee lovers. These Keurig K-Cups' have a sweet and nutty taste that is strongly influenced by Tanzanian beans. The kosher coffee blend is balanced, with a bright citrus tart and a rich body, which makes it perfect for a rich aromatic filter coffee, espresso or a delicious cappuccino.
The espresso K-cups blend consists of five different varieties of coffee beans: Brazil, Colombia, Costa Rica, Guatemala, and Tanzania.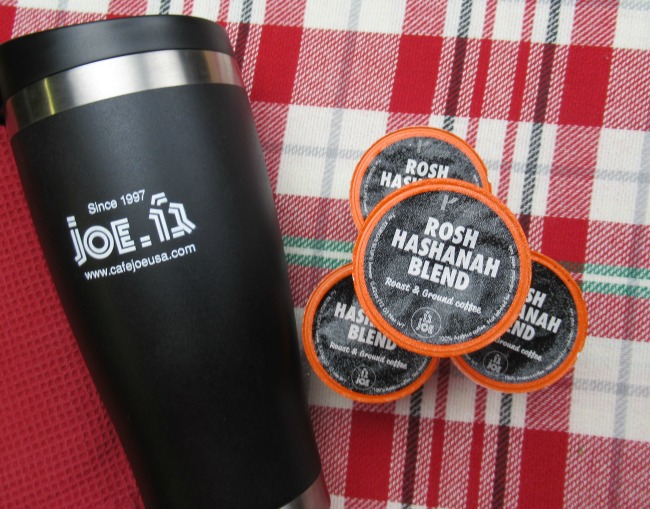 The Café Joe ~ Rosh Hashanah Blend is another favorite of mine. This is another medium roast with a delicious taste that kick starts my day beautifully and it provides a fabulous cup of coffee. This delicious blend also comes in a 24 ct K-Cup box which is the perfect size and count to keep you stocked on delicious cups of coffee.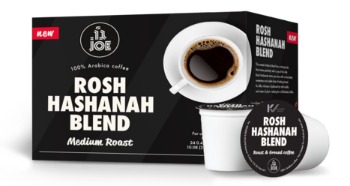 Rosh Hashanah Blend Description:
This sweet Arabica medium-roast K-Cup coffee blend has a strong body and bold flavor, excellent for drinking black or mixing with a cup of hot milk or for a perfect K-Cup cappuccino. With its chocolaty sweetness and hints of baking bread, this milky blend's richness is balanced by its mild acidity and notes of plum to create a full-bodied cup of Keurig coffee.
The Rosh Hashanah Blend is now specially formulated for Keurig K-Cups, consisting of six different varieties of coffee beans: Costa Rica, Tanzania, Zimbabwe, Guatemala, Nicaragua, and Colombia.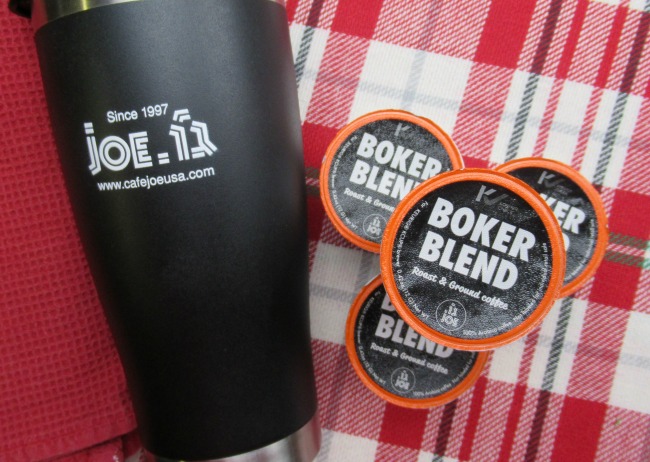 The Café Joe Boker Breakfast Blend is a fabulous addition to my K-Cup lineup as my husband prefers a light roast or a delicious decaf blend so this is the perfect choice for him when he wants a caffeinated cup of coffee. My mother in law loves this blend as well and she makes sure to have a cup every time she visits. This is also one of our options to use when having dessert after a family meal. It is the perfect choice for everyone and is super delicious!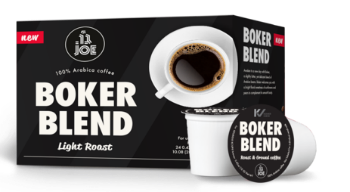 Boker Breakfast Blend Description:
Start your day with Boker (which means Morning in hebrew), which is a slightly bitter, yet delicate bodied k-cup coffee blend of Arabica beans. This kosher breakfast coffee has a bright floral sweetness of sunflowers and pears that creates a smooth, drinkable body. Our decadent light-roast coffee beans are roasted in our Israel factory.
The Boker Arabica K-Cup blend consists of four different varieties of coffee beans: Costa Rica, Colombia, Brazil, and Guatemala.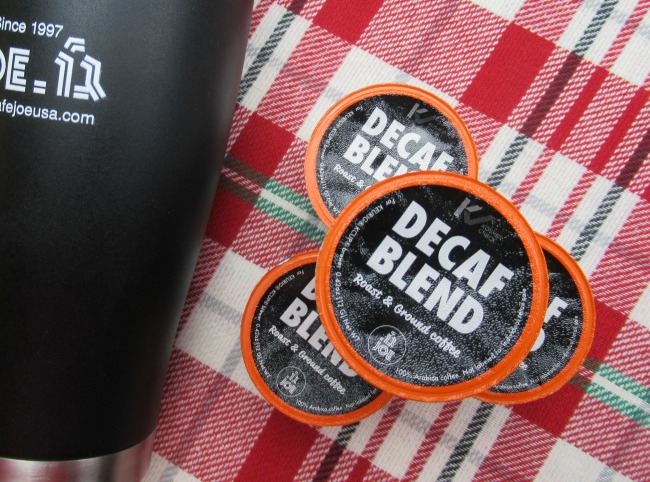 The Café Joe Decaffeinated Blend is my husbands favorite for sure as her prefers a delicious decaf blend as he try's to reduce his intake of caffeine. He is in love with this blend as it has a delicious flavor and aroma even though it is a decaf blend and is so much better than other Decaf blends that he has tried. He even gave me a cup of this and I had no idea that it was decaffeinated which is pretty impressive. I will make sure to have this one on hand for him at all times and the 24 count box helps to do just that. The Café Joe Decaf Blend is also our go to when we have a family meal with dessert as it is the perfect accompaniment with cookies, cake, pie or any dessert.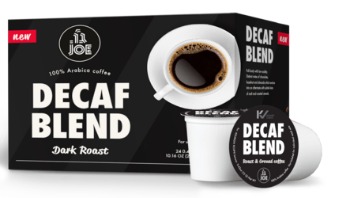 Decaf Blend Description:
All of the flavor, none of the caffeine shakes. Our decaffeinated coffee K-Cups boast a delicate and balanced blend, suitable for all types of coffee preparations.
The keurig decaf k-cups feature a wonderful taste with hints of graham cracker, balanced by overtones of peach and mango, giving you smooth and caffeine-free Keurig coffee.
The Kosher decaffeinated K-Cup blend consists of three different varieties of coffee beans: Costa Rica, Guatemala, and Colombia.
So what do you think? Café Joe as you can see carries a delicious line of K-Cups but did you know that they carry so much more? Café Joe also carries Nespresso Compatible Coffee Capsules in different variety options as well as Café Joe Whole Beans in assorted roasts. You also need to check out Café Joe's fabulous assortment of accessories such as the travel tumblers, mugs, French presses and more. I have their travel tumbler which is fabulous at keeping my coffee nice and warm for hours. It also has a handy lid that prevents spills too which makes it the perfect travel tumbler for on the go.

Make sure you visit Café Joe today and snag 25% off while the offers lasts. Make sure you check Café Joe out on social media too.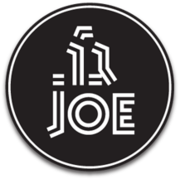 WEBSITE ~ FACEBOOK ~ TWITTER ~ INSTAGRAM
As Always, Thank You For Visiting Deliciously Savvy Today & Leave Some Comment Love And/or Enter A Giveaway While You Are Here. I Always Love Hearing From You!