Reputation Management for Real Estate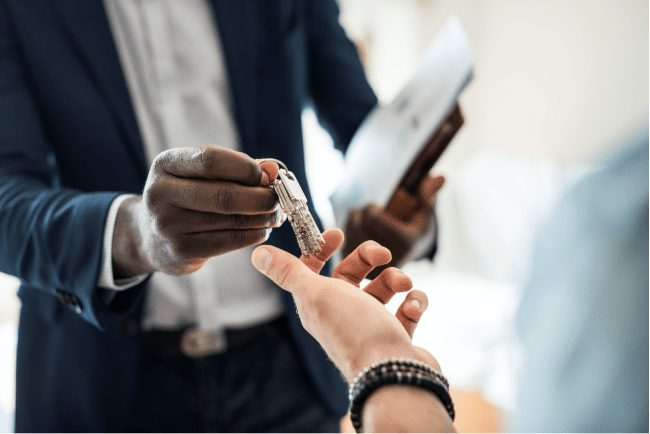 Data from the National Association of Realtors shows 87 percent of buyers used a real estate agent to purchase their home. In addition, 93 percent of consumers went online for their main source of information when looking for a home.
Practically every industry has leaned more toward online services now, and very few consumers do not use the internet to research and review before large purchases. Couples spend months "window-shopping" around online before they even reach out to a real estate agent or make an inquiry about a listing. Real estate reputation management has never been more critical.
47% of realtors cited social media as the best source for generating high-quality leads, which is more than the Multiple Listing Service (MLS) (32%) or the brokerage website (29%) – and it makes sense.
How to Delete a Review on Realtor.com
A big part of becoming a successful realtor is building a reputation. Review management encompasses a large portion of an online reputation.
Ninety-four percent of consumers say an online review has convinced them to avoid a business.
Realtor.com is a real estate review platform that people can use to browse real estate listings in their area, sell their home, or find a real estate agent. It provides a quick and easy way to see a list of real estate agents in nearby areas and check out reviews for each one.
If you are a real estate agent and a former client has left a negative review, you may want to consider removing it from Realtor.com. New clients can see the reviews and may use them as a basis for their first impression of you.
Realtor.com reviews are extensive. Clients can leave a general review of your real estate services, but then they can also give a star rating for Responsiveness, Negotiation Skills, Professionalism & Communication, and Market Expertise. There is more room for people to leave a negative impression on your future clients.
Reviews posted to a realtor.com profile cannot be deleted. You can post a public reply, which will make your profile look more appealing to new clients, but deletion is not an option. Hide summarized ratings (star ratings) by using the preferences section of your profile.
If necessary, you can delete your entire realtor.com account.
For issues with online defamation, contact the support team on realtor.com, and if that does not fix the issue, contact a legal expert that can help you acquire a court order for removal of the review. A court order would result in the removal of the review and its content.
Once you work on the negative reviews of your Realtor.com profile, you can build on the positive reviews by requesting reviews from former clients. To request a review, go to your realtor.com profile, go to Ratings & Reviews, and then click "Request a new review."
You will need to enter information about the client and identifying details of the property transaction with that client, such as the MLS identifier (optional), transaction date, and property address.
Once you request a review, the client can decide whether they want to leave a review. Be aware that not all clients will be willing to leave reviews, and they are not obligated to do so. Also, remember to request reviews from clients that had success with finding real estate when working with you; otherwise, you are asking for less than perfect reviews to be added to your profile.
How to Remove Reviews on Zillow.com
Zillow is another popular real estate review platform. Just like realtor.com, Zillow allows you to remove your profile, which would delete all existing client reviews. It is a little harder to remove reviews without deleting your current profile, but it does help that only buyers and sellers can post reviews – not just anyone.
Zillow reviews are moderated before posting to ensure the use of community guidelines. Any reviews that are not appropriate or violate the guidelines will not finish posting in the first place, but you can flag reviews so that Zillow re-moderates them. Once you flag a post, the moderators of the site may contact you for further details of the situation to better consider what to do with the post.
Make public responses to average or less than great reviews – it will show your future clients that you care and are good at communicating.
Online Reputation Management Services
88% of consumers trust online reviews as much as personal recommendations.
Online reviews are the driving force of your online reputation. With the right amount of negative reviews, your profile on real estate agent review platforms can go completely overlooked by potential clients.
It can be a lot to manage all the reviews across different sites, and with the legal cases you may have for some negative reviews, it will seem near impossible to repair the damage at times. Online reputation management can help with managing your online reputation in the real estate industry.
Reputation Rhino is an online reputation management service that can help with more than just removing negative reviews. Reputation management services also help to create a positive online identity, optimize web content, combat online defamation cases, defend against smear campaigns, and actively influence autocomplete suggestions on Google searches.
Using an online reputation management service is an effective way to handle the online reputation of real estate agents.
Conclusion
97% of millennials read local business' online reviews, and 89% of them trust online reviews. If your realtor profile and reviews are not visible in search engines and are mainly negative, it is less likely for new clients to find and contact you about real estate purchases.
Your best bet is to boost the visibility of positive reviews through SEO and suppress negative reviews with the help of an online reputation management service.
Author's Bio
William Jones is an Online marketing specialist and consultant with more than 15 years of experience in marketing. His expertise in marketing includes website design, email marketing, SEO, blogging, PPC, social media marketing, and reputation management for businesses.