9 of the Best Photo Shoot Locations in Chicago
Just like any major city, Chicago is practically overflowing with wonderful photo shoot locations. But there's much more to photography in the Windy City than just snapping a few shots from Sears Tower (now known as the Willis Tower Skydeck).
From its architecture to its landscapes, its busy streets to its urban parks, Chicago is a city that looks beautiful in print. Let's take a look at 10 memorable places to take great photos in Chicago — five locations around the city, plus four of the best photo shoot venues in Chicago.
5 great photo shoot locations in Chicago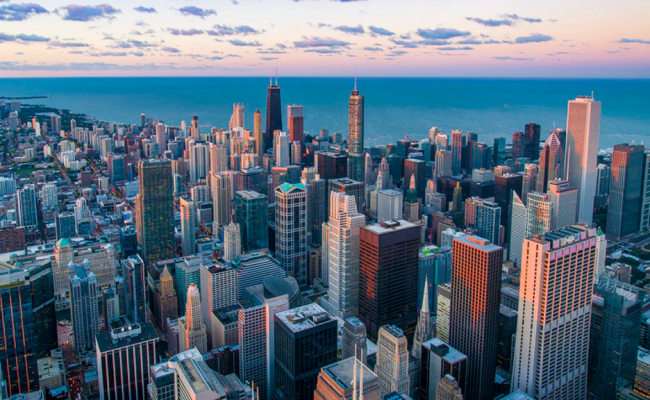 North Avenue Beach
You'd be hard pressed to find a better place to start your Chicago shoot than North Avenue Beach. This iconic Lake Michigan beach is one of the city's most popular, and it's also wonderful if you're looking for photographic diversity.
As well as those spectacular lake and city skyline views, you can also head onto the sand to get some beachy shots, work the stunning old lighthouse into your shots, or make the most of the ocean liner-inspired beach house.
The Museum Campus
Of the many wonderful spots in Chicago for wedding and engagement photos, this would have to be one of the most popular. Sitting pretty next to the Field Museum, the Shedd Aquarium, and the Adler Planetarium, this gorgeous outdoor space offers yet more wonderful city and lake views. Whether you're capturing some stunning lake shots, distinctive architecture, or peaceful park settings, there's plenty to work with here.
Wabash Arts Corridor
Next on our list of the best photo shoot locations in Chicago is something a little less touristy. Described as Chicago's living urban canvas, this vibrant public arts project is found in the South Loop neighborhood.
Pay it a visit and you'll find an eclectic mix of colorful and unique murals, including Jacob Watts' famous Moose Bubblegum Bubble at the corner of Congress and South Wabash. If you're looking for a different and eye-catching backdrop, there's a good chance you'll find it somewhere around here.
Old Town
As is the case in many cities around the world, if you want to capture some truly memorable shots, you need to head to the older parts of town. Famous for its Victorian-era buildings, Old Town is a historic neighborhood with plenty of interesting architecture. You'll also find lots of hidden alleys, beautiful gardens, and colorful homes in the area, all of which present a diverse range of creative opportunities.
Architecture boat tour
A cruise on Lake Michigan is one of those iconic Chicago experiences that many visitors to the Windy City try at least once. Architecture boat tours are particularly popular, and they're also a great way to take in some stunning views of the city's most interesting buildings. There are multiple cruise operators to choose from, and one of them is even offered in partnership with the Chicago Architecture Foundation. Who knows? You might even learn something along the way.
4 great photo shoot venues in Chicago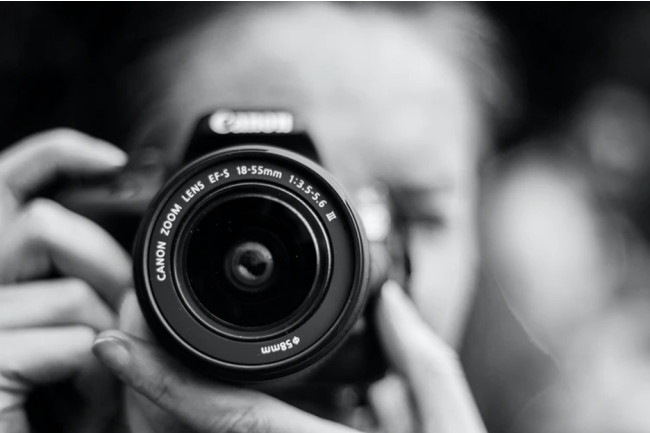 If you're looking for that special venue where you can create drool-worthy shots, you're once again spoiled for choice. Check out these four unique venues spread around the greater Chicago area.
Logan Square Industrial Space
If your next shoot needs an edgy industrial backdrop, this Logan Square space is as impressive as they come. We're talking 30-foot-high ceilings, clerestory windows, an atrium skylight, and exposed brick.
There's also abundant natural light, easy access for cars and trucks, plus lights and heating for added practicality. And with many smaller spaces within the venue offering their own distinctive look, there are many possibilities just waiting to be explored.
Kreative Cave
Looking for something bold, bright, vibrant, or simply unique? Creative Space in Jefferson Park is sure to catch your eye. There's a striking or unusual perspective on offer just about everywhere you look here, with a glow-in-the-dark hallway, graffiti floors, prop walls, a green room, and more. With so many eye-catching features to choose from, the content you create here is sure to stand out from the crowd.
Read/Write Library
With its book-lined shelves and rustic charm, Read/Write Library offers two gorgeous spaces. The first is the 600-square-foot Reading Room, which is cozy, intimate, and furnished with a diverse selection of books. The second is the 1,000-square-foot Exhibition Room, where the darker color scheme and exposed timber beams create a completely different feel. The library has been used in shoots as everything from a coffee shop to an apartment, and it's a venue that simply oozes character.
Bryan Sperry Studio at Fountainhead Lofts
A 1,200-square-foot gallery space with over 30 life-size cyborg sculptures — do we really need to tell you anything more? These eye-catching sculptures are made from car parts, circuit boards, and other recycled objects, and they sit in a space that boasts high ceilings, exposed brick, and timber floors. The perfect venue for anyone looking to go back to the future.
Start planning your next shoot in the Windy City
As you can see, the opportunities for creative and memorable photo shoots in Chicago are seemingly endless. This is just a small sample of the venues and locations on offer, so good luck choosing just one for your next shoot!