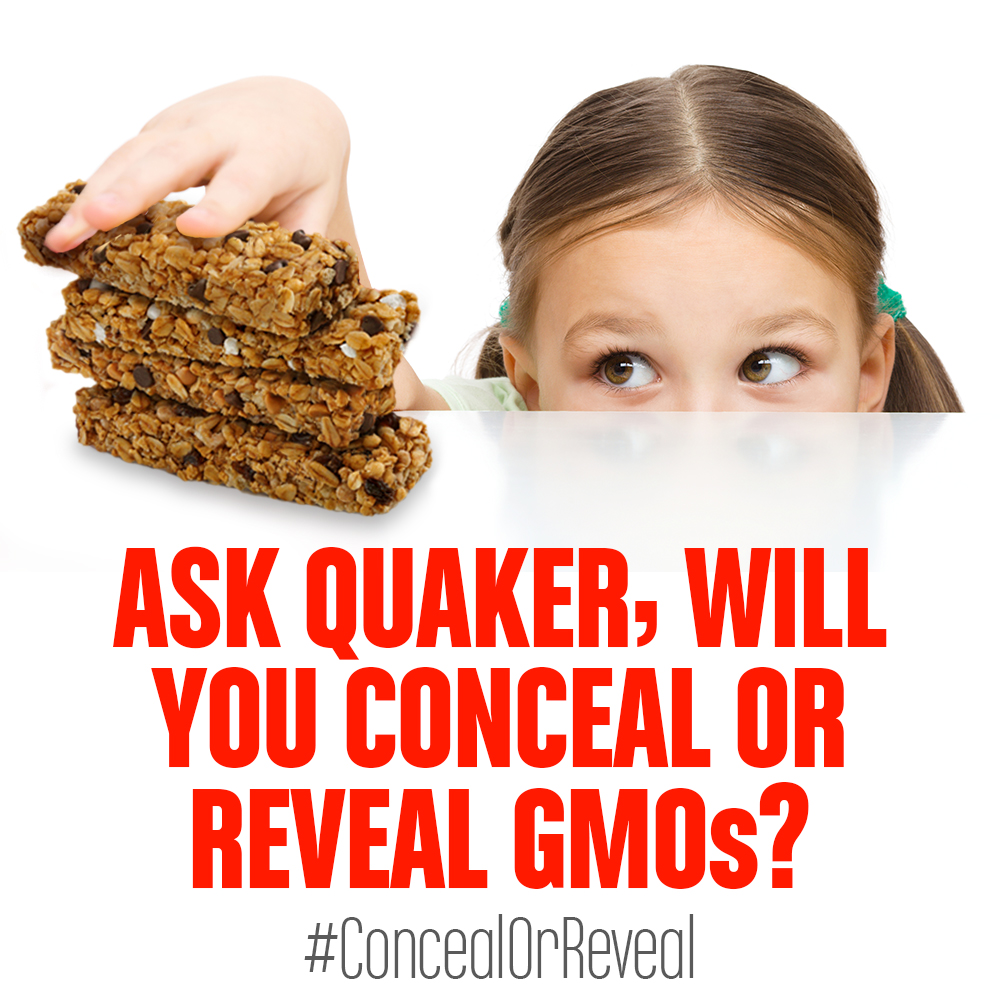 Uncategorized
Say NO To GMO's! Will Quaker Oats Conceal or Reveal GMOs? Make Your Opinion Matter! #ConcealOrReveal
Say NO To GMO's! Will Quaker Oats Conceal or Reveal GMOs? Make Your Opinion Count & Encourage Others To Do The Same! #ConcealOrReveal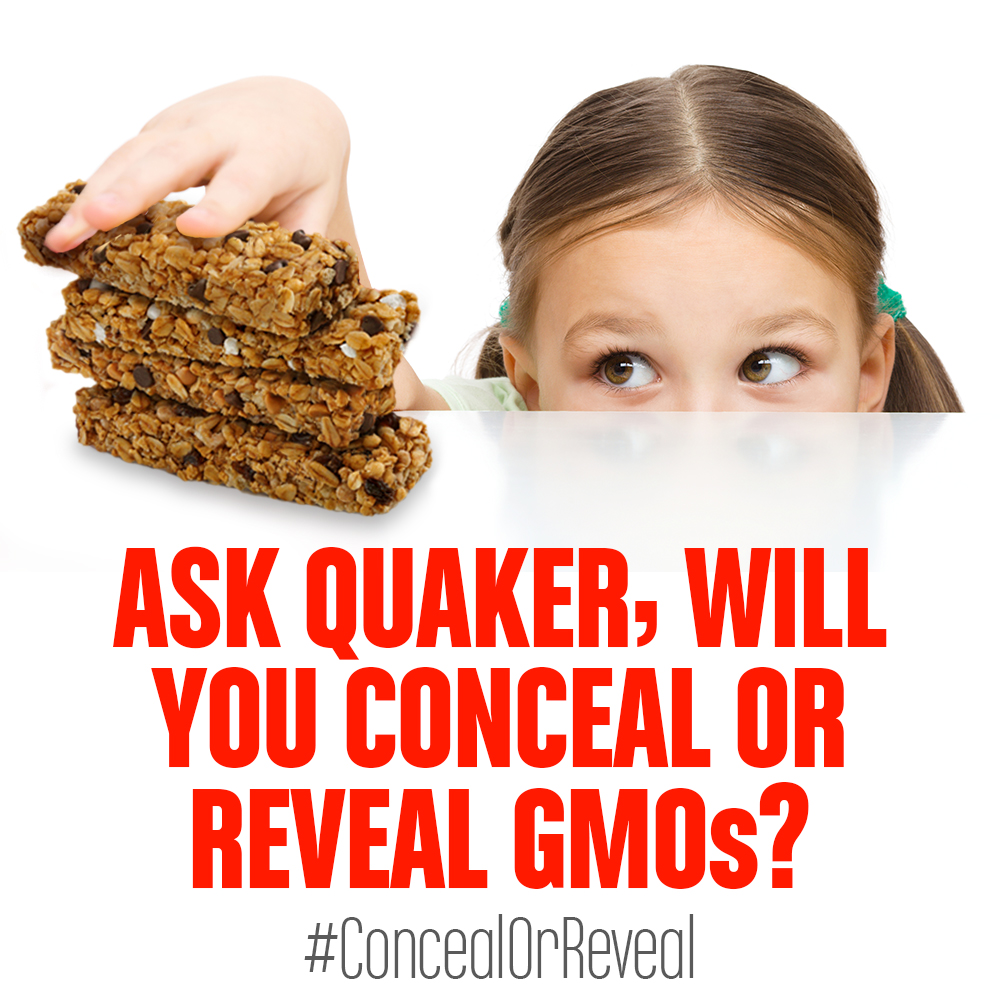 Did you know that Quaker's parent company, PepsiCo, is spending millions to keep you and your family from knowing what's in your food?
Quaker is one of the Big Food companies, using their deep pockets to lobby against mandatory GMO labeling. Through the trade association, the Grocery Manufacturers Association, they're supporting a bill in Congress we call the DARK Act – Because it would Deny Americans the Right to Know whether our food has been genetically engineered.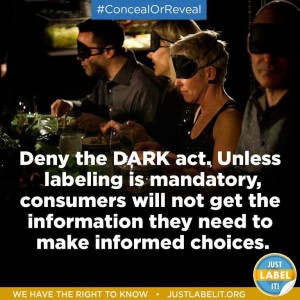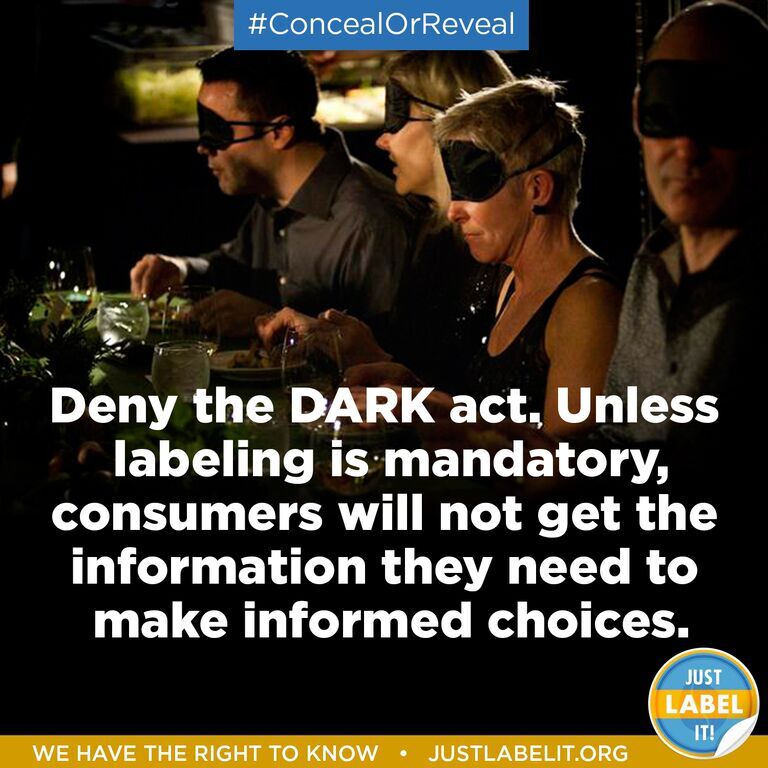 As a mother I definitely want to be informed as to what is in the products that I purchase on a regular basis and it is every person's right to know…. Period! That is why I felt so strongly about working with Just Label It! on this extremely serious topic that affects each and every one of us.
There is a recent survey that shows that nearly 70 percent of moms were less likely to purchase products from Quaker and its parent company PepsiCo when told that the company funneled millions of dollars into campaigns to deny consumers the right to know about GMOs. Nearly 93 percent of moms want Quaker to label GMOs and 80 percent want Quaker to stop funding anti-GMO labeling efforts.
And 81 percent of moms surveyed said they'd be less likely to purchase a brand's products if they found out that a company was using GMO food ingredients that contribute to the increased use of toxic pesticides. Glyphosate, the primary herbicide used on GMO crops, is considered a probable human carcinogen by the World Health Organization. I encourage you to read the extremely informative post HERE : New Poll Shows Quaker And Other Food Brands Risk Losing Their Primary Customer – Moms – Over GMO Labeling!
Check out this quick & informative You Tube Video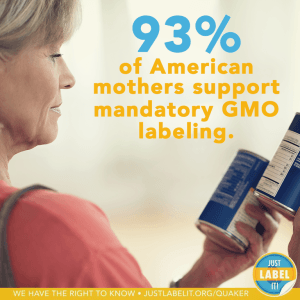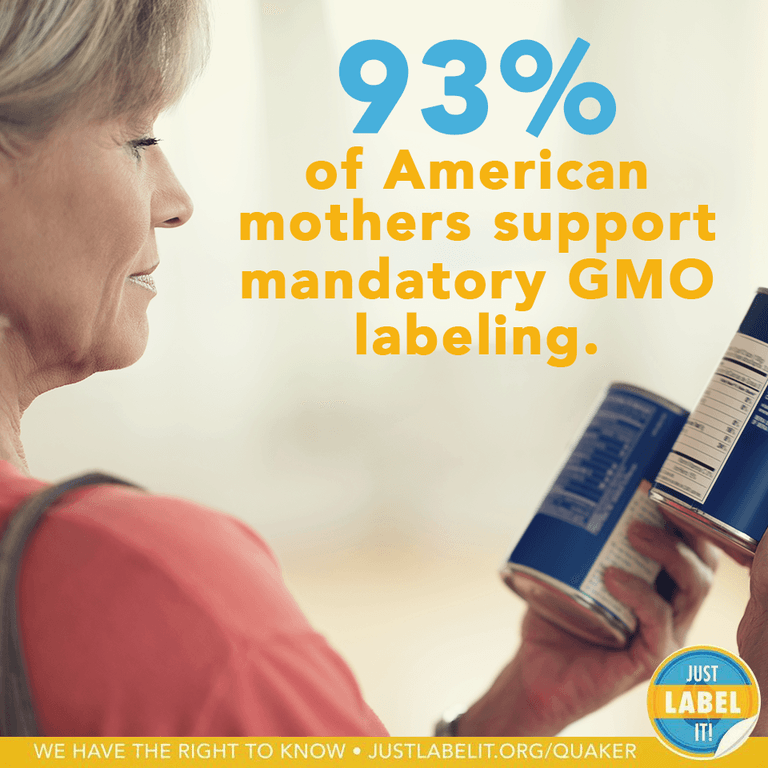 It's hard maintaining that honest image when they're stopping consumers from knowing what's in their food.
GMO crops have led to huge increases in herbicide use, which contributes to an array of threats to the health of people and the environment. And in case you missed it, the World Health Organization recently labeled the main herbicide used on GMO crops as probably carcinogenic.
Sign The Petition Below To Ask Quaker To Join Us and To Support Mandatory FDA Labeling of GMO's!!!
Hey Big Companies! We Just Want To Know What Is In Our Food….plain and simple. It Should Not Even Be a Question That We Have a Right To Know.
People all across the country are fed up with being kept in the dark. That is why I am working with Just Label It to bring the Conceal or Reveal Campaign to Quaker's doorstep. BUT WE NEED YOUR VOICE TOO!
As Always, Thanks For Visiting Deliciously Savvy Today and Leave A Comment Or Two While You Are Here!