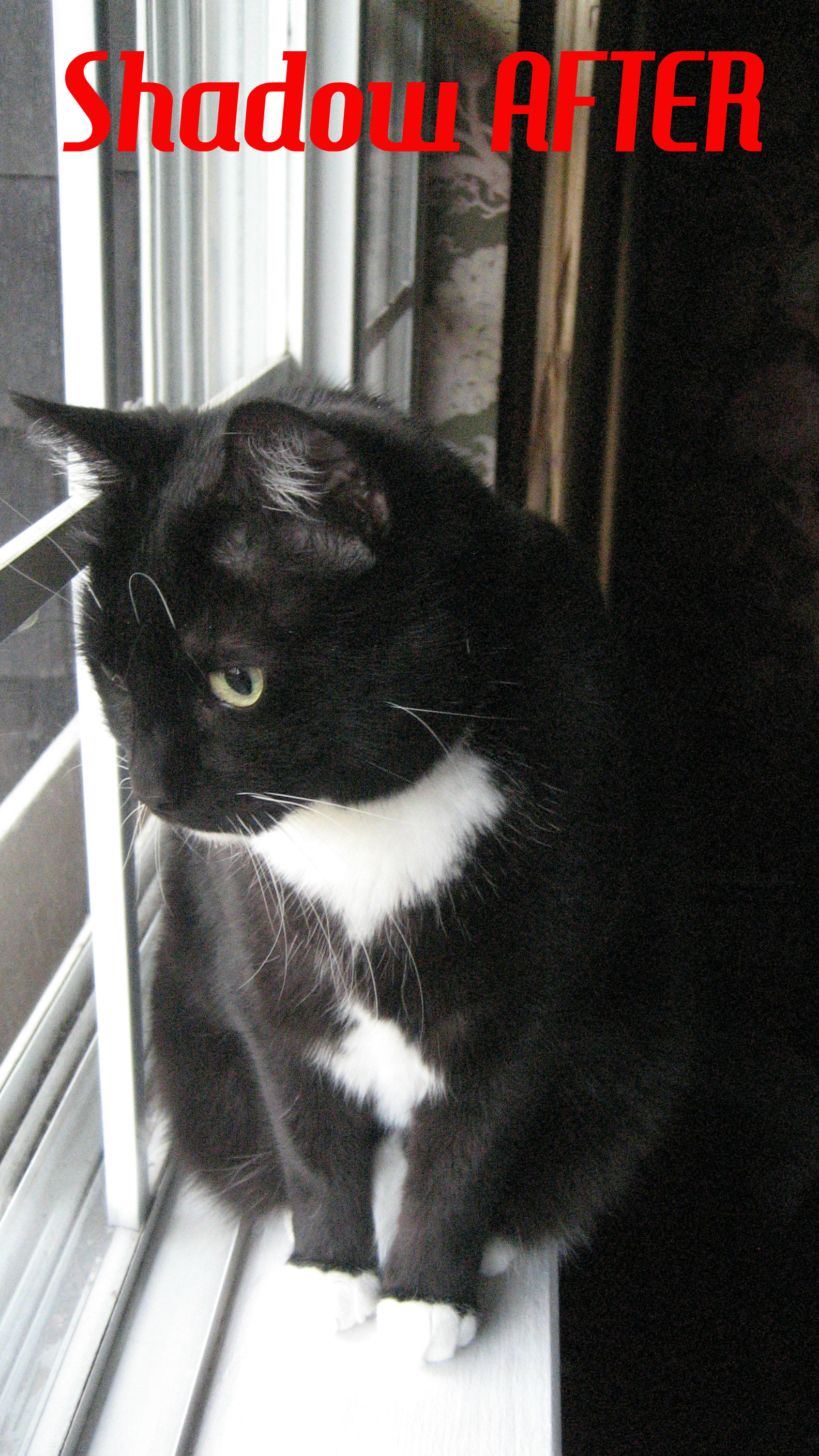 The Results of Shadow's 10 Week Turnaround Challenge
The Results of Shadow's 10 Week Turnaround Challenge with Hill's® Science Diet® Perfect Weight!  #ad #PerfectWeight @HillsPet
This post is sponsored by Hill's. I am being compensated for helping spread the word about Hill's® Science Diet® Perfect Weight 10 Week Turnaround, but Deliciously Savvy only shares information we feel is relevant to our readers. Hill's Pet Nutrition, Inc. is not responsible for the content of this article.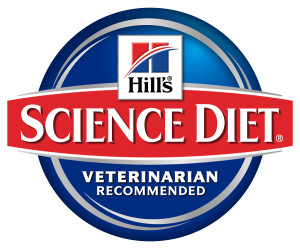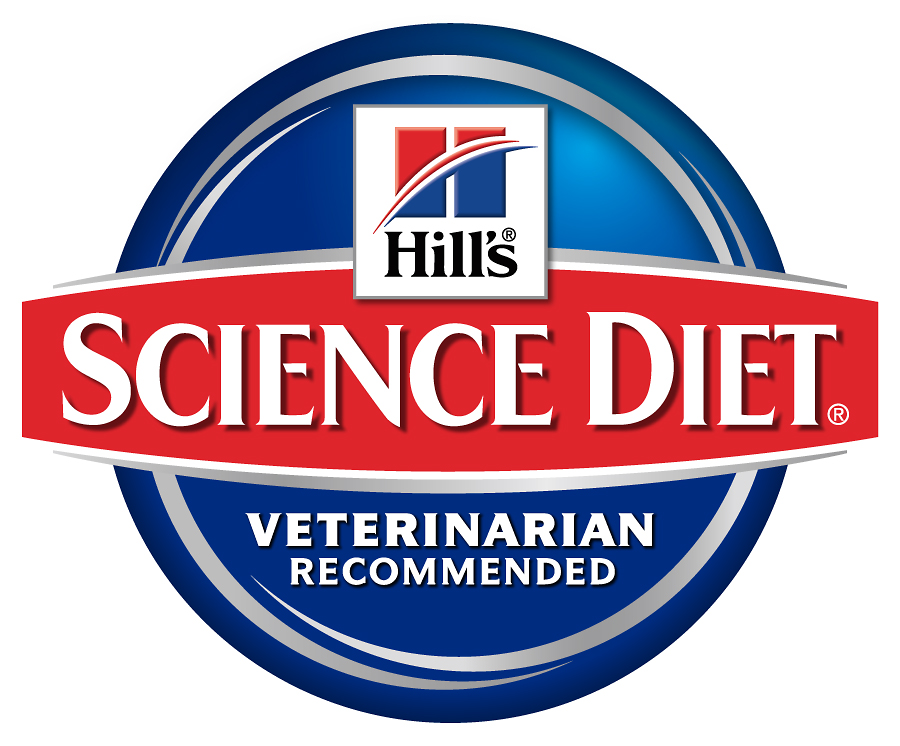 I am so excited to share the results of Shadow's 10 week Turnaround Challenge with Hill's® Science Diet® Perfect Weight Cat Food! If you follow me regularly, then I am sure you have seen my posts about Shadow's weight loss journey over the last 10 weeks. His journey started with my first post in March and it has been a wonderful thing to behold and I am so very happy for him! He started his journey at 15.6 pounds and I had no idea at the beginning that he was 4 and a half pounds overweight. That is a lot of extra weight for a cat. That is close to a human being 30 pounds overweight in comparison!
Shadow's Before and After Pictures (Not so easy with a cat 🙂 )
Well….. Shadow has shed the pounds weighing in this week at 12.1 pounds! He has been so much more active and it has been such a blast! My daughter has been playing with him regularly with his laser toy and feather cat toys. He is so fun to watch and his energy levels show what a difference those extra pounds lost have made. He is like a younger version of himself… playing and sprinting throughout the house! I love it! I know Shadow will live a long and healthy life and this is a food I will continue to feed him for years to come. He loves the food and I love the results!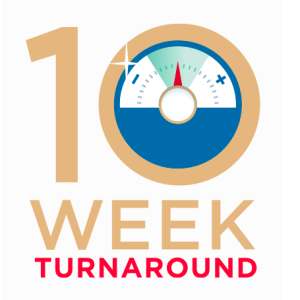 The 10 Week Turnaround was an amazingly easy transition for Shadow. I was concerned about whether he would like the food at first because he is a picky eater. That was time wasted worrying for nothing because Shadow took to Hill's Science Diets Perfect Weight Cat Food immediately. Hill's gave me easy to follow instructions on how to transition Shadow at the start of the 10 week Turnaround Challenge to the new food by mixing the first week. The food has prebiotic fibers that made digestion gentle and easy Shadow's Digestive system.

I tracked his feedings and activity weekly and measured his food daily as well. He only needs 2/3 cup of food a day and he never cries and begs for more. Because of the high quality ingredients and balanced nutrition Shadow is fuller longer and spending time playing rather than eating and napping constantly.

Here is a video that my daughter made of him playing with his laser light! His favorite past time for sure!
 Did you notice the difference in Shadow's coat in the before and after pictures? His coat is so shiny and healthy now and his eyes are so perky and bright! He is a changed cat! For the better!
Shadow's healthy weight transition would not be possible without Hill's Science Diet and their fabulous Perfect Weight Cat Food. PLUS they have so many helpful tools for your pets journey on their website that have been so very beneficial to Shadow! We are fans for life and will continue to track and monitor Shadow's weight to ensure he is his most active and healthy self! Weight Loss is a tough journey and a serious one for humans and pets alike!

Check out "The Struggle Is Real for Overweight Pets" Below!

By reading this post, I hope that I have been able to inspire you to take the challenge for your own pets if they are at all overweight. They may be and you may not even realize it… just like me. Use The Healthy Weight Calculator To See What Your Pets Ideal Weight Should Be.
You can purchase the Hill's Science Diet Perfect Weight Cat food online at Pet360.com and download the calendar to help you get started.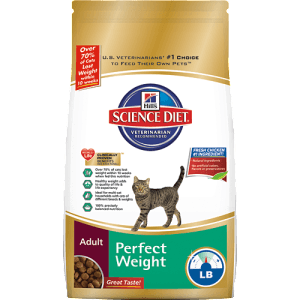 If your pet is overweight….I encourage you to take the 10 Week Turnaround Challenge with Hill's Science Diet Perfect Weight Food For Cats & Dogs! Here Are Some Tips!
Consistency, Routine and Balanced Nutrition are crucial.That means staying on schedule as best as you can so that you know that your pet is getting exactly what they need both nutritionally and when it comes to exercise.
Feeding Time should be on schedule and properly measured daily to ensure the success of your pets weight loss and health. It is a carefully measured amount of food to ensure they do not get too much or too little.
Use the feeding guidelines listed on the side of the Perfect Weight bag and feed the appropriate amount for what your pet should weigh and not what they currently weigh.
Measuring cups makes feeding time easy and you know that your pet is getting the perfect amount of nutrition to live healthy without the risk of over feeding.
When playing with your pet, help them to engage their brain in thinking activities and not just moving their bodies.
Take things slowly…. results are not immediate. Refer to your 10 Week Turnaround Calendar so that you know you are following the perfect schedule for success!
Don't forget to enter the
10 Week Turnaround Sweepstakes

! Hill's will be giving away bi-weekly prizes of  10-week supplies of Science Diet Perfect Weight for your dog or cat.
Enter here!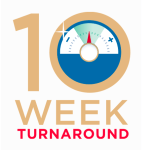 As Always, Thank You For Visiting Deliciously savvy Today and Leave Some Comment Love While You Are Here!