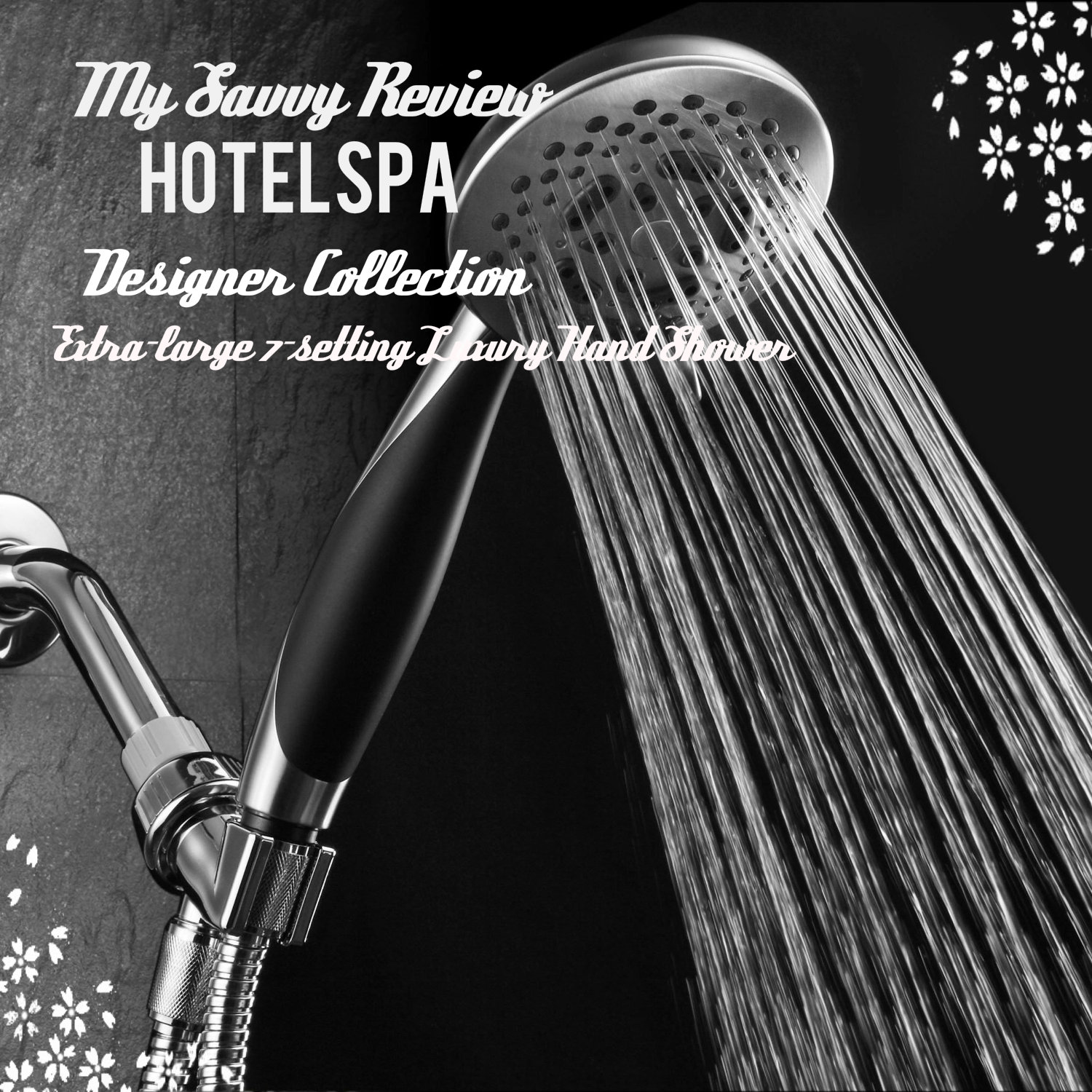 My Savvy Review of HotelSpa® Designer Collection High-fashion Extra-large 7-setting Luxury Hand Shower #hotelspa
My Savvy Review of HotelSpa® Designer Collection High-fashion Extra-large 7-setting Luxury Hand Shower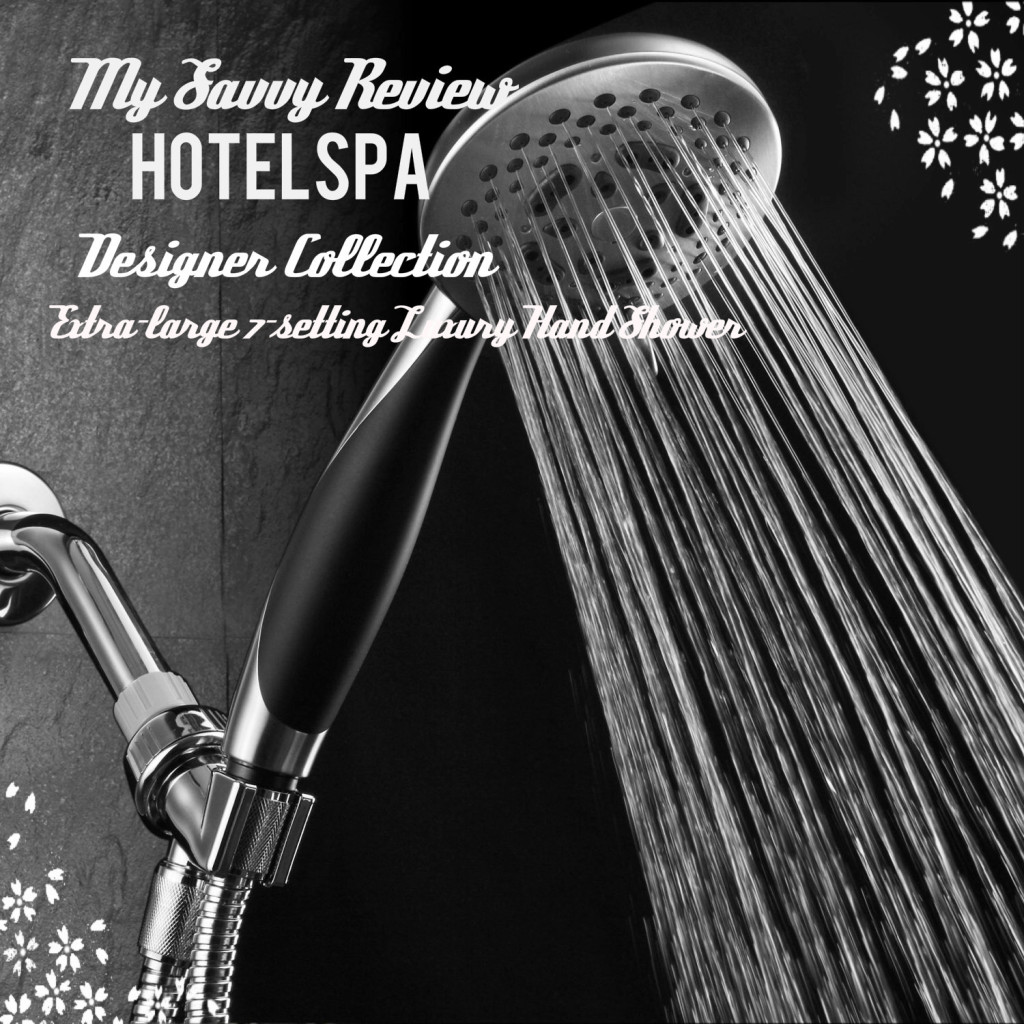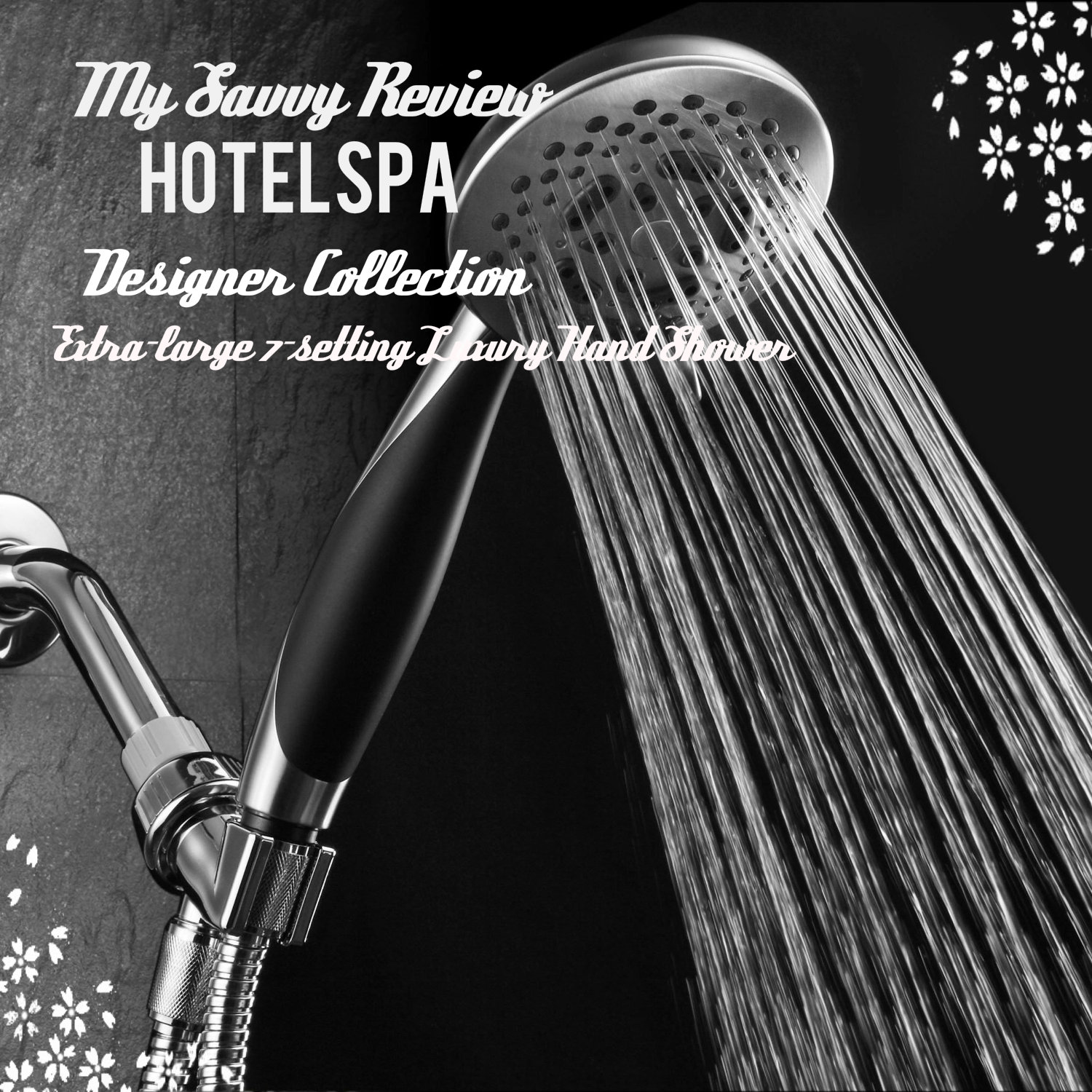 I received this product in exchange for an honest review and all opinions are 100% my own. Regardless, I only review products that I am truly interested in for myself and my family and of course for sharing those reviews with my amazing readers!
This shower head from HotelSpa is awesome! It has all of the fabulous settings that I love but not at a ridiculous price! Great looking piece too!
I have added this to my master bath for my husband and we are loving it! He suffers from aches and pains at times due to the physical nature of his work…. and he loves coming home and heating up the shower and using the different settings on this amazing shower head to massage his back muscles. It really works great for him which is HUGE for me! I love this for myself just because I can change the settings whenever I choose, very easily. There is a setting that I love to use when washing my hair because it rinses my hair so well. I do not really know how we went so long without this fabulous shower head from HotelSpa. It has 7 luxury settings & there is a setting for everyone!
Another Fabulous Feature….I love to use it to rinse out my tub and shower with ease, when cleaning the bathroom! I had to mention that because I love the long extension which allows you to take the shower head down to rinse and clean out the tub after you have scrubbed it. It works fabulously 🙂
I would recommend this shower head to anyone looking for a multifunction luxury shower head! It works fabulously and all at a fabulous price that will not break the bank!
Check Out the HotelSpa Designer Collection Showerhead HERE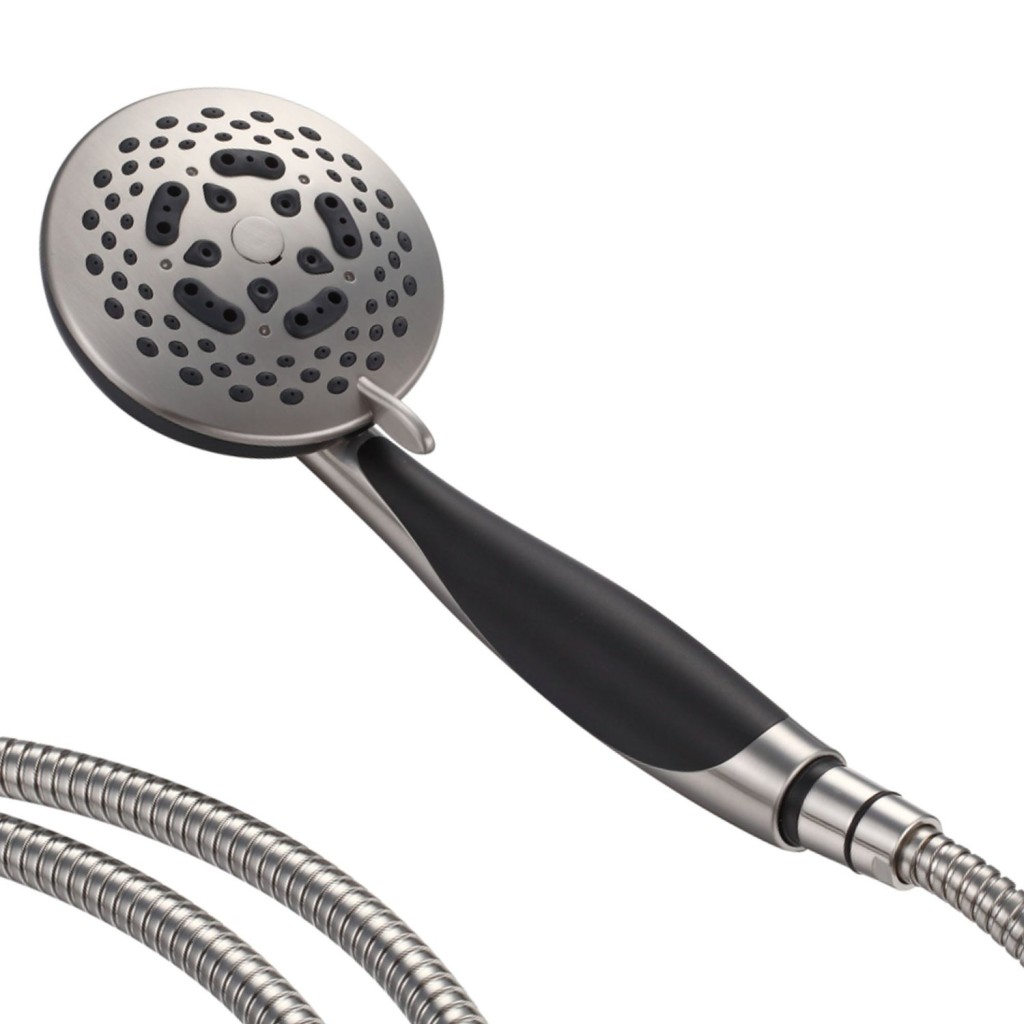 Product Description
What's in the box?
HotelSpa® Luxury Handheld Shower is designed in France and is very simple to install! It has 7 options to choose amongst. The Hand Held Showerhead has extra large 4.25″ Brushed Nickel Face and comes with a 60″ hose which grants amazing flexibility. It works as a hand held spray and as a normal shower head.
Product Specifications:
• Designed in France!
• 7 settings include: Rain, Power Spray, Massage,Rain/Spray, Rain/Massage, Eco Rain
• Oversize 4.25″ Nickel Face
• 3-zone Click Lever Dial with Rub-clean Jets
• Soft-Grip Rubber Dial Rim and Handle
• 5′ Super Flexible Stainless Steel Hose with Conical Brass Nuts for easy hand tightening
• Tools-free Installation
• Lifetime Warranty
As Always, Thank You For Visiting Deliciously Savvy Today and Leave Some Comment Love!

[contact-form][contact-field label='Name' type='name' required='1'/][contact-field label='Email' type='email' required='1'/][contact-field label='Website' type='url'/][contact-field label='Comment' type='textarea' required='1'/][/contact-form]