Holly Clegg's Quick Chili
Quick Chili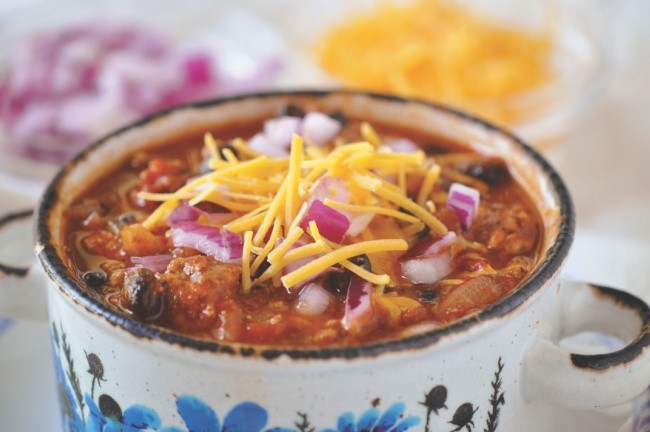 Holly Clegg needed a last minute dinner so she took ground beef from the freezer and raided her pantry to make this fantastic quick full-flavored chili. Serve with chopped red onions, avocado and shredded reduced-fat cheese. This is another yummy recipe from Holly Clegg's KITCHEN 101 Cookbook.
In large nonstick pot, cook meat and onion until done; drain off any excess fat.

Add remaining ingredients and bring to a boil. Reduce heat, and cook over low heat about 10 minutes.
Nutritional info per serving:
Calories 318, Calories from Fat 20%, Fat 7g, Saturated Fat 2g, Cholesterol 62mg, Sodium 759mg, Carbohydrates 31g, Dietary Fiber 11g, Total Sugars 9g, Protein 34g, Dietary Exchanges:  1 starch, 3 vegetable, 4 lean meat
Terrific Tip: To cook in slow cooker, first cook meat and onion in skillet until done.