Enjoy $15 Off Your First Catch Of Wild Alaskan Seafood Delivered To Your Door PLUS A Recipe
Enjoy $15 Off Your First Catch Of Wild Alaskan Seafood Delivered To Your Door PLUS A Honey Soy Salmon Recipe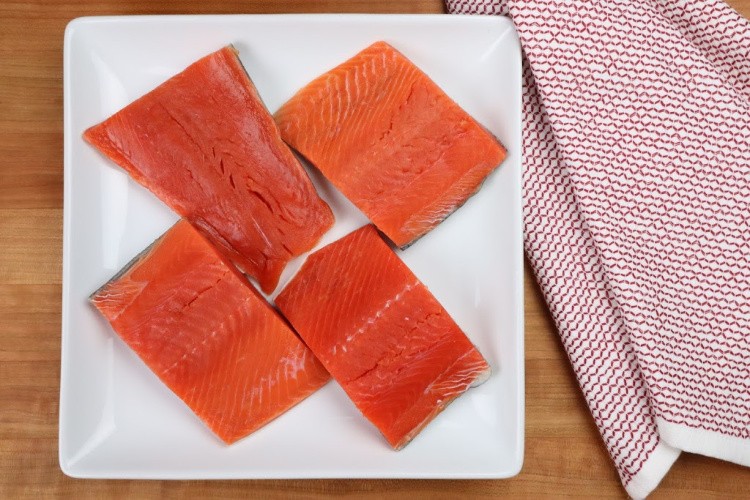 Deliciously savvy received product and/or compensation in exchange for an honest and unbiased review and all opinions are 100% my own. This post contains affiliate links and I may make a small commission used to support this blog if the product is purchased via the links in the post. Thanks for stopping by and enjoy!
2019 has been a year full of changes for my family and I, especially when it comes to our health, which is why my family and I are eating and living cleaner than ever. We have cut back on the amount of red meat that we consume and in its place are eating more fish and seafood. This is why I am so excited to share my love for the Wild Alaskan Company as they are my new "go to" source for premium wild-caught, sustainable seafood delivered to your door in ready-to-cook portions straight from the waters of the Pacific Northwest.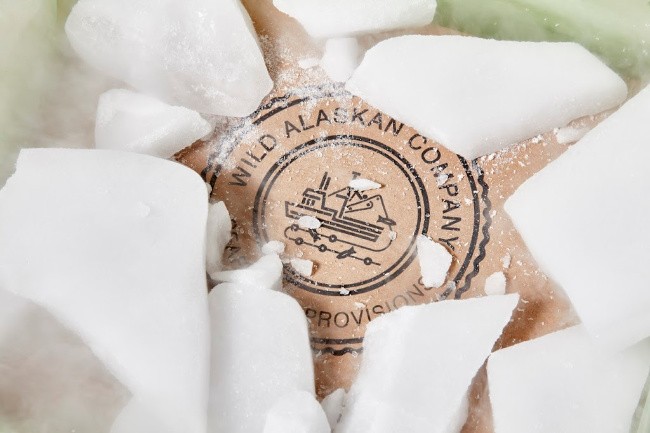 You may be wondering what The Wild Alaskan Company is and what makes them so amazing? Well, the Wild Alaskan Company is a membership service that delivers high-quality seafood straight from Alaska and the Pacific Northwest, directly to your doorstep. This is awesome because I like knowing where my seafood is coming from.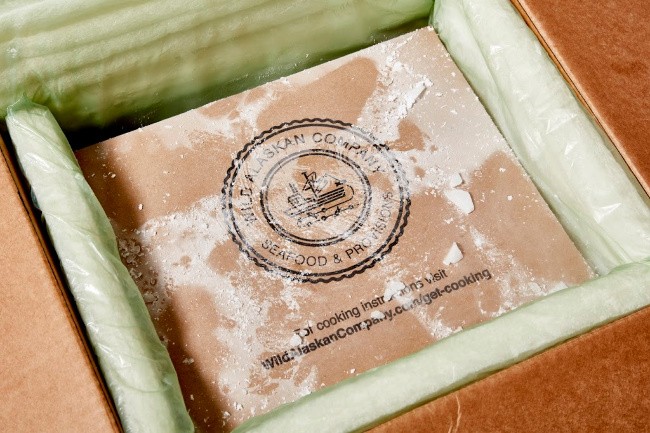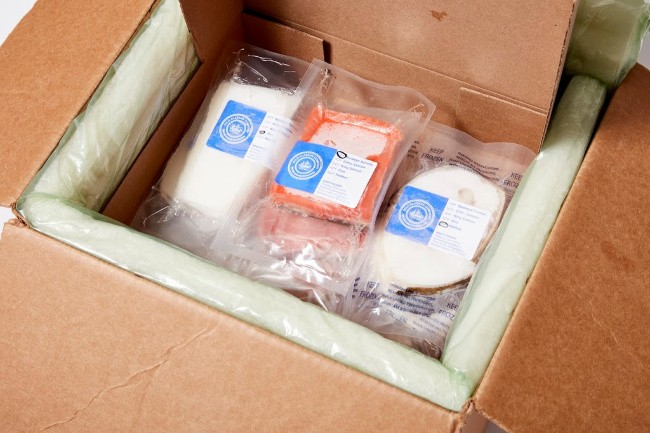 You can see that everything is perfectly packaged and that the fish is still frozen upon receiving which makes it super easy to unpack and put away in your freezer until you're ready to use it. My box was still frozen and it had been on my porch for 2 hours or so before I got it indoors so I found this to be seriously impressive. I chose the Combo Box which is a combination of Salmon and White Fish but they do have two other options. You can choose a Salmon Box if that is what you prefer or you can choose a White Fish Box. No matter which box you choose, every box comes with 12 amazing pieces of individually packaged fish.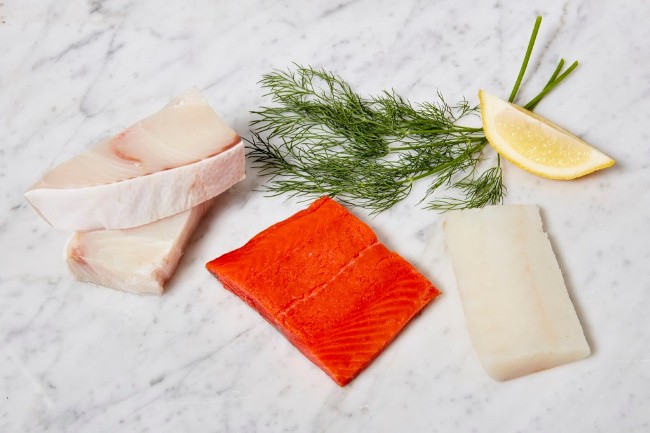 I love that they package each piece of fish individually so that I only have to use what is needed and each portion is the perfect size between 6 and 8 ounces each. You can see Salmon, Halibut and Cod above which is what I received in my Combo Box.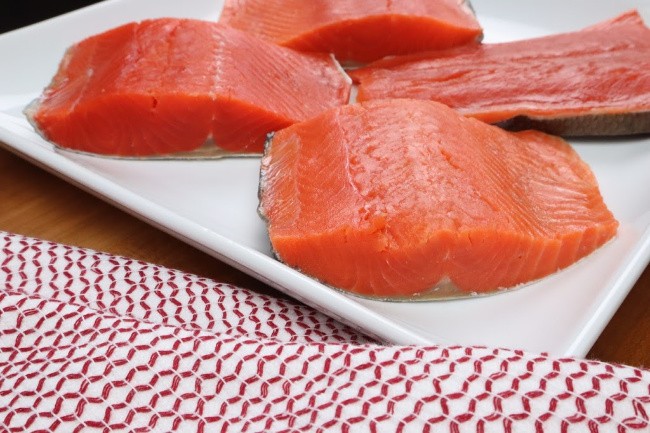 Look how amazing these Sockeye Salmon fillets look! Make sure to scroll down to find my recipe for Homey Soy Salmon which is what I used these beauties for.
So are you loving what you see? If you still need more reason to add healthy seafood to your diet check out these 11 science-backed reasons to do just that…..
1)Weight Loss
2)Glowing Skin
3)Excellent For Fetal Development
4)Heart Health
5)Brain Health
6)Eye Health
7)Natural Antidepressant & Mood Booster
8)Solid Source Of Vitamin D
9)Improved Sleep Quality
10)Reduced Risk of Autoimmune Diseases, like Type 1 Diabetes
11)Can Prevent Asthma In Kids
Pretty amazing health benefits right? Looking to add more fish to your families diet and looking to enjoy and eat only the best in seafood? Look no further than Wild Alaskan Company and sign up to have sustainably and ethically harvested wild-caught fish delivered right to your front door & take advantage of the limited time offer below to receive $15 OFF your first order! This is the perfect way to give the Wild Alaskan Company a try and I know you will love it as much as my family and I do…..
For a LIMITED TIME receive $15 OFF your 1st order at the Wild Alaskan Company!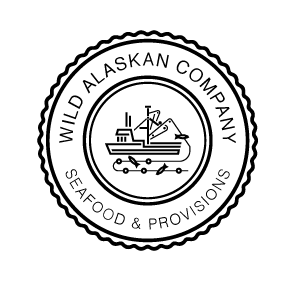 WEBSITE ~ FACEBOOK ~ TWITTER ~ INSTAGRAM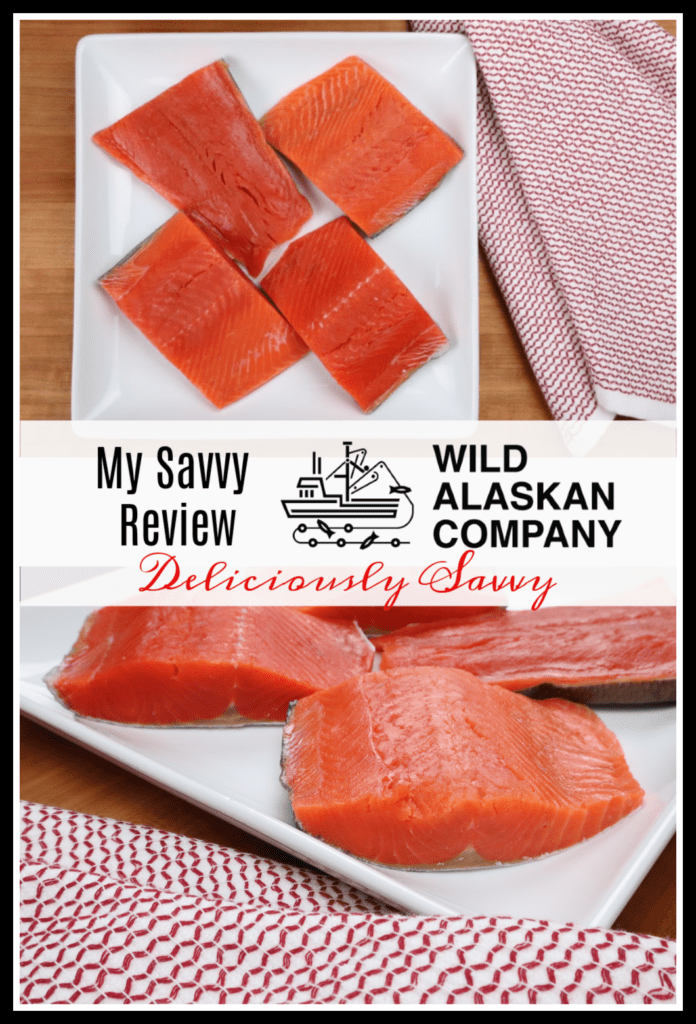 And Now To My Recipe For Honey Soy Salmon!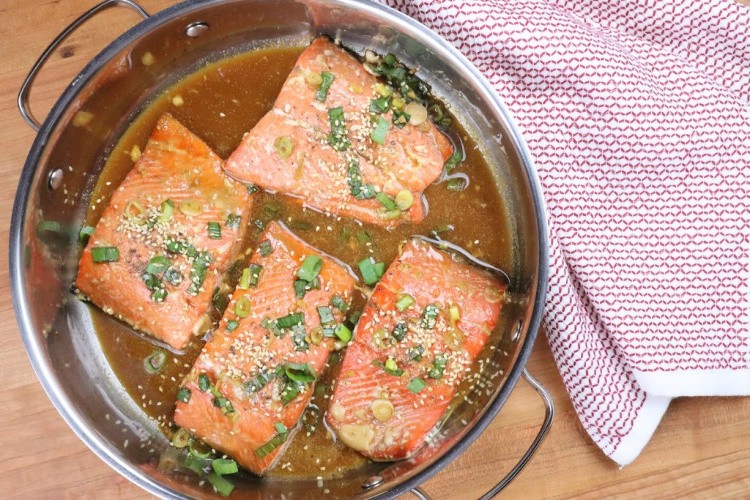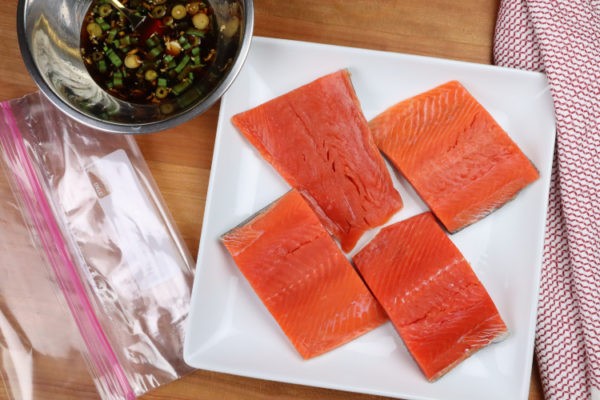 | | |
| --- | --- |
| | |
Add all of the ingredients into a bowl and whisk together.

Add salmon pieces into a ziploc bag and pour marinade over it. Let marinate in the fridge for 15 minutes.

Add fish to oven safe pan and pour remaining marinade out of the bag over the fish to broil.

Broil for 8 to 10 minutes.

Top with toasted sesame seeds and serve!
Serve with anything you like.  Serve with steamed white rice and veggies or a salad.
As Always, Thank You For Visiting Deliciously Savvy Today & Leave Some Comment Love And/Or Enter A Giveaway While You Ar Here. I Always Love Hearing From You!