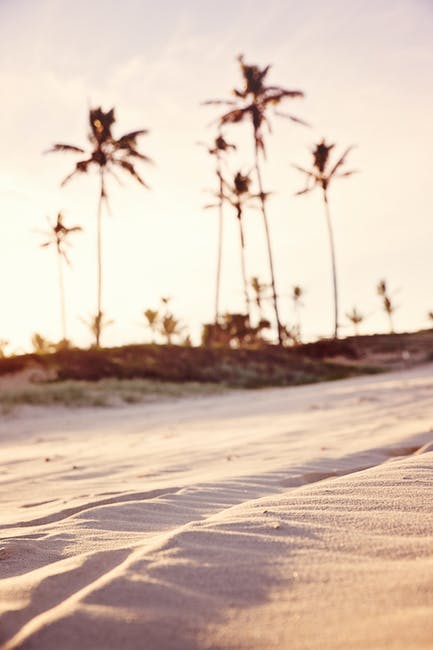 Best Summer Vacation Plans
Planning perfect summer vacation plans takes a lot of hard work. There's much more that goes into the planning process besides choosing a vacation spot. The dates, the location, the budget, the activities, and so many other factors will need to be taken into consideration.
As springtime comes to an end and the hot summer days approach, you'll want to begin deciding on what your summer plans will look like. One of the first things to consider is if there are children and what the children enjoy doing. You want to plan a family adventure that everyone can enjoy, but where do you begin?
In the guide below, there are a few fun vacation ideas you should keep in mind when planning out your own trip. Continue reading to find out more!
1. Explore Local Spots
When thinking about a summer vacation, many people's first thoughts are to hop on a plane and travel. Although traveling is a wonderful way to spend your summer, you don't have to go too far to have a great time. Think about the area you currently live in.
There's a good chance there are some local spots you've never been to. Try grabbing a state guide and circle all of the places you'd like to visit. This can be a list of nature parks, theme parks, restaurants, museums, or something else!
Let everyone have a chance to read the guide and circle a few places they'd like to see. Exploring local spots in your state can not only save you money, but it helps you become more familiar with your own state or town as well.
2. Do Something Adventurous
When's the last time you did something truly adventurous? Have you taken the children to do something fun, outgoing, and adventurous lately? There are many different new adventurous things you can try!
For example, ziplining is a lot of fun for the entire family. Everyone can get out of the house, explore nature, and feel the rush of the wind in your hair while soaring above the trees. You can even plan an entire day zip lining.
Be sure to bring a lunch for everyone and lots of water.
Ziplining isn't the only option you have, though. A helicopter tour from Ultimate Helitours is another wonderful option! The whole family will get to explore the Florida Keys from above while experiencing the thrills of riding in a helicopter.
Aside from these two options, you can also plan a trip to hike up a waterfall, go go-carting, and any other amazing adventures you can think of?
3. Try Camping and Explore Nature
If you haven't done a summer camping trip, then now might be the time to do so. There are plenty of ways to enjoy a family camping trip without worrying about keeping the little ones engaged and interested. Driving the car and setting up a tent gives the children something new and different to do.
You might be surprised by how willing they are to sleep on the ground in a tent because it's something new. Many campgrounds will have showers and restrooms nearby the campsites for campers to use. Depending on where you decide to camp, you might even find playgrounds, swimming pools, and other fun activities for the entire family to try such as watersports.
If you want to have a more comfortable experience, you can rent an RV and camp out in the RV instead. Having your own RV will give you your own personal shower and restroom along with a kitchen and actual beds.
You can try starting off with a tent and regular camping gear and if that doesn't work out as planned, begin searching for an RV.
4. Pack Up the Car and Go on a Road Trip
Road trips are an excellent way to spend quality time with your family. Pack up all the essentials in your car and hit the road! You can highlight some areas on a map that you want to stop and explore.
Your road trip can be within your own state, or you can even make the trip out of state also. Before you start driving, have an idea of where you want to go and a few places to stop in between. Kowing where your destinations are is essential to give you a sense of direction, but don't hesitate to become a free spirit during the trip as well.
Allow yourself and the rest of your family to be spontaneous and make sudden and unexpected stops in random places to get out and explore. When embarking on a road trip, you never know what you might come across.
5. Find Your Way to the Water
When you're stuck debating on where to spend your summer vacation, stop what you're doing and find your way to the water. It doesn't have to be the ocean either. Find a lake, a river, or even a pond to spend some time at.
There's something relaxing about being near the water. You won't have to plan on doing much more than unfolding a beach chair and placing a drink near your feet. Although, there are many water sports and activities to try when you feel a burst of energy after relaxing.
If bringing children with you, then be sure to pack all the fun water and beach toys.
What Do Your Summer Vacation Plans Look Like?
Do you know what your summer vacation plans look like? Where will you go, and what will you do? How can you ensure the entire family will have fun?
Be sure to use the helpful information given in this guide above to plan out a fantastic summer vacation!
For more savvy tips and helpful hints, check back here on a regular basis.